Known for its scenery and village atmosphere, Carmel is a charming place to call home. Whether you're new to the area or just looking for a new place to hang out and find a cocktail, this beautiful city has you covered. Try checking out the following places on your search for the best cocktails in Carmel.


Bud's at La Playa
Named in honor of the venue's former owner and local legend, Bud's is a restored bar and restaurant that acts as a tribute to Carmel's community. With historic memorabilia adorning the establishment's interior, Bud's transports you to the city's past and features a cocktail menu full of names calling up local knowledge. With the slogan "Lore & Libations," Bud's is the best place to enjoy drinks and learn about the history of Carmel.
Alvarado Street Brewery & Bistro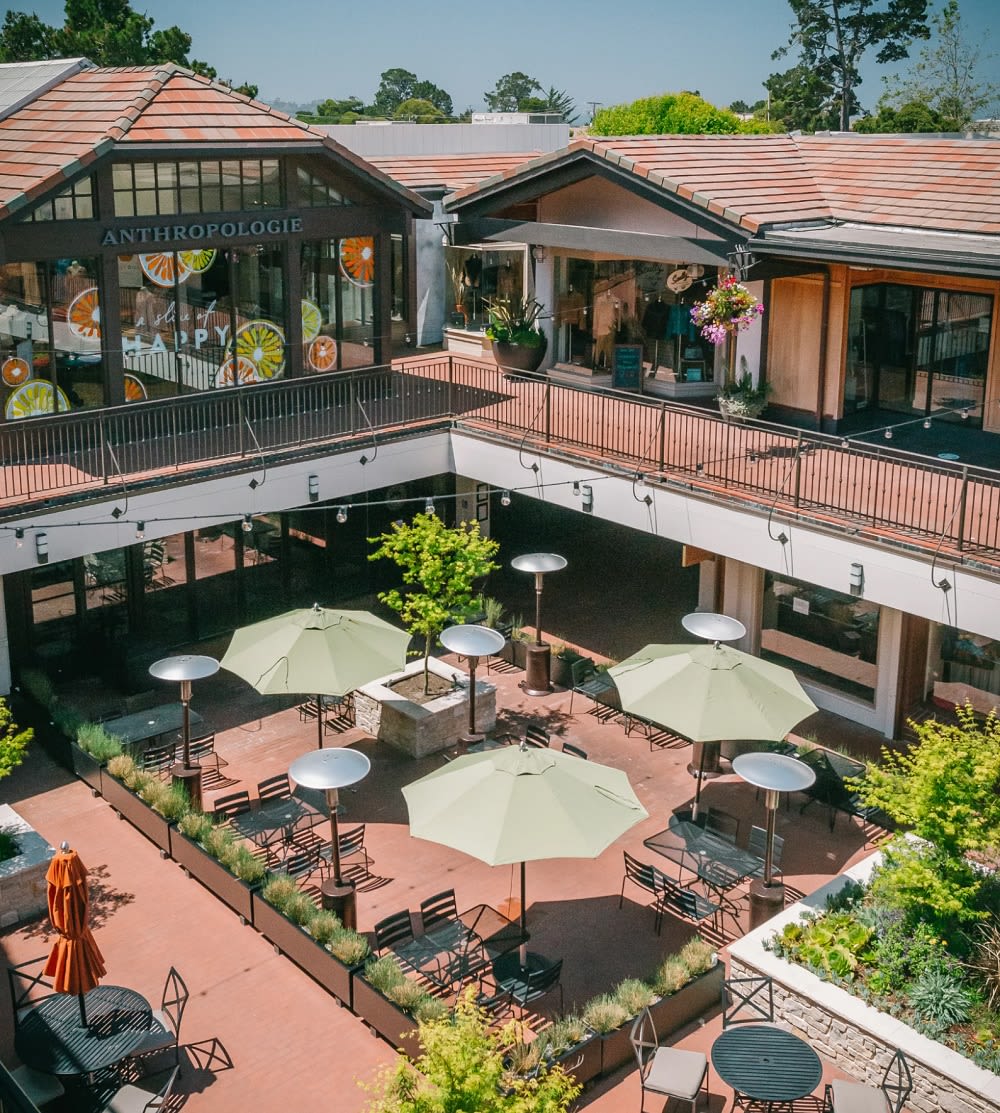 Credit: Alvarado Street Brewery

Located in downtown Carmel amongst the shops and restaurants of the Carmel Plaza, Alvarado Street Brewery & Bistro is a neighborhood brewpub known primarily for its owner's plentiful taps. That being said, this branch of the brewery offers a bistro that serves up tasty cocktails, some of which are on draught while others are signature creations. With their canteen-style dining room and charming courtyard, Alvarado Street Brewery & Bistro is a great choice for those searching for a great place to eat while enjoying their cocktails.
Hog's Breath Inn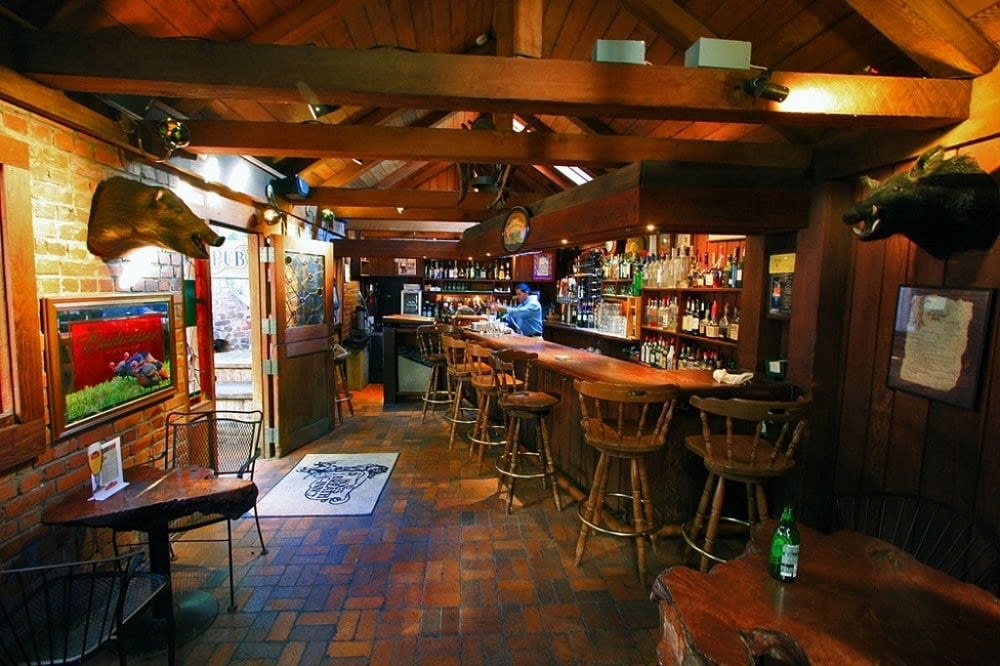 Credit: Hog's Breath Inn

Hog's Breath Inn is a relaxed and rustic restaurant and bar located in downtown Carmel. With its Clint Eastwood-inspired decor, Hog's Breath Inn is an American restaurant that serves popular comfort foods and ever-delicious pub fare alongside an extensive cocktail list. Aside from these, the saloon at Hog's Breath Inn also serves beers, wines, margaritas, and more to help quench your thirst for the best cocktails in the area. This destination is perfect for nights out with friends and a quick bite to eat.
Starlight Rooftop Lounge
If you're looking for a great place to enjoy Italian food as well as great drinks, then Starlight Rooftop Lounge is an ideal restaurant for you. With its main bar on the ground level, Starlight Rooftop Lounge also has a beautiful rooftop lounge for which this spot gets its name. With a daily happy hour from 4 pm to 6 pm, Starlight Rooftop Lounge serves delicious signature cocktails from its full-service bar that can be enjoyed in the comfortable upstairs lounge while enjoying views of the village and stars above.
Flaherty's Seafood Grill & Oyster Bar
Located down Ocean Avenue from Starlight Rooftop Lounge, Flaherty's Seafood Grill & Oyster Bar is a family-friendly American restaurant offering a seafood-centered menu inside a relaxed space. In terms of alcoholic beverages, Flaherty's has several great options as they have extensive wine and beer lists, as well as a great cocktail menu. In the midst of it all is a friendly service and atmosphere to make your night out one for the books. That being said, Flaherty's Seafood Grill & Oyster Bar offers all-day brunch and a full bar making it a great option from open to close.
Brophy's Tavern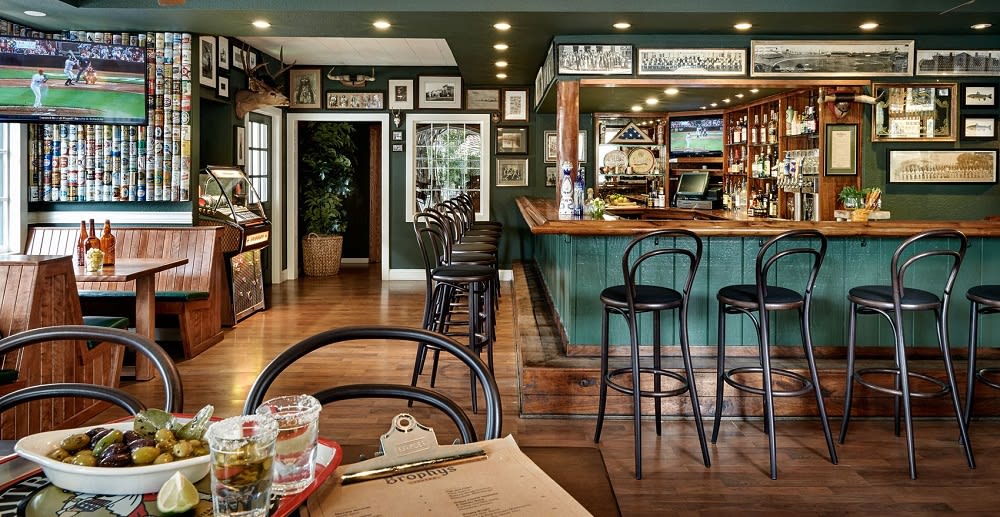 Credit: Brophy's Tavern

Brophy's Tavern is an Irish pub set within a charming two-story house on the corner of 4th and San Carlos in Carmel. In true pub fashion, Brophy's Tavern is a relaxed spot to just sit and hang out while enjoying great drinks. With seven large-screen televisions and pub fare to enjoy alongside hand-crafted cocktails, Brophy's Tavern is dubbed "Carmel's Favorite Spot" by locals and is perfect for meeting new people or enjoying time with friends.
Barmel
With a name that combines 'bar' and 'Carmel', Barmel is a lively destination for cocktails. Featuring live music, dance parties, and DJs throughout the month, Barmel has a great atmosphere that energizes all who enter. Whether you come for the inventive drinks or for the incredible music scene, you will have a reason to return to Barmel again and again.
A.W. Shucks Cocktail & Oyster Bar
A.W. Shucks Cocktail & Oyster Bar is a laid-back bar near the corner of Ocean Avenue and San Carlos Street. Serving up delicious seafood and sandwiches inside a beach-themed restaurant, A.W. Shucks Cocktail & Oyster Bar is a fun place to visit for a relaxed outing. Alongside their great food are their specialty cocktails. Popular among locals, A.W. Shucks Cocktail & Oyster Bar is among the top restaurant and bar combos in the Carmel area.
Terry's Lounge
Located within the Cypress Inn, Terry's Lounge is a dog-friendly restaurant and lounge known for its iconic 1929 setting. Equally important to this location's reputation is its highly rated menu of classic cocktails. If you're looking for great cocktails served with locally sourced food items and live music, then Terry's Lounge is the place for you.

If you are looking to own your own piece of Carmel-by-the-Sea real estate and want to take advantage of the fun nightlife, consider working with The Oldham Group. With extensive knowledge of the beautiful luxury homes for sale in Carmel, California, The Oldham Group is a valuable resource on your home buying journey. Contact The Oldham Group real estate team today!