San Francisco Bay Area
Art. Live. At last. With Covid restrictions loosening up, San Francisco museums are starting to open their doors to the public. Which means that locals can finally take advantage of beloved world-class institutions such as the DeYoung, SFMOMA, the California Academy of Sciences, and the Asian Art Museum.
After a year spent exploring the outer boundaries of what's possible (and desirable) when it comes to food to-go, diners seem to have circled back to a common consensus: Chinese is still the best. The delightfully named Lazy Susan taps into that comfort food zeitgeist by emphasizing elevated-but-unfussy takes on classic take-out dishes like chow mein, egg rolls, crab rangoons, and General Tso's chicken. But does it come with fortune cookies?
From St. Paddy's Day–themed High Tea at Muir's Tea Room in Sebastopol to wine and cheese tastings at Pennyroyal Farm in Boonville, foodies actually have some in-person events to look forward to this month in Sonoma County. Alas, not all is back to normal: The popular annual Artisan Cheese Festival will remain virtual. The $50 price tag, however, does include a free ticket to the 2022 fest—hopefully in-person.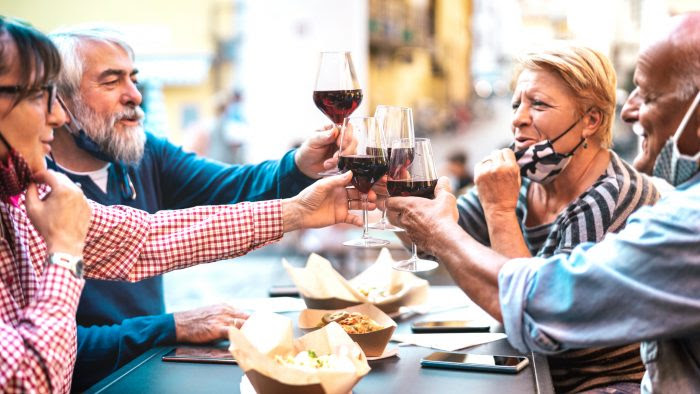 There's elevated comfort food in Alameda. Bar sandwiches in San Francisco's TenderNob. Spicy halal shawarma in Uptown Oakland. And even affordable sushi in the lower Haight. Stretch your palate with something fresh and new at one of these seven recently opened restaurants around the Bay Area.
The post What's Happening This Week: March 16, 2021 first appeared on California Real Estate Blog.
Los Angeles Greater Area
From limited-time popups to fully appointed outdoor "rooms," LA is unveiling new outdoor dining spaces every day. When you're in the mood for something more elaborate than a sidewalk table, settings like these surround you in a full ambience that's every bit as "designed" as the most elegant interior dining rooms.
Think how you feel when you glimpse just one butterfly. Now multiply that by hundreds, across 30 different species. That's the enchantment you'll experience now at the Natural History Museum Butterfly Pavilion. Surrounded by open space, natural light. and plenty of places to touch down, they're putting on a show that's exquisitely unforgettable.
Tamales with boysenberry roja sauce? Chocolate chip pizza with boysenberry ice cream? Boysenberry brisket tater tots? These treats are just the beginning at Knott's Taste of Boysenberry Festival, on now through May 2. This is the berry that gave Knott's its name, and nobody's better at showing off its unique sweet tang.
There's nothing like a trail that leads to a cascade of sparkling water—and recent rains have set the stage for such hikes across the nearby foothills. Here are a few of the best, including where to park, how to find the trailhead and what you'll find on the way to a shimmering ending.