The housing market in Santa Cruz has been so hot this year that it has made national news.

With the way things are going, with continued low mortgage interest rates and a tight supply of Santa Cruz homes for sale in this central California coastal town with a special vibe, that trend is likely to continue.

A few months ago, the Wall Street Journal and Realtor.com teamed up to launch the WSJ/Realtor.com Emerging Housing Markets Index, which combines a number of metrics to identify emerging housing markets where the quality of life is high, with the housing prices just as high, and expected to keep growing.

The Santa Cruz-Watsonville area, ideally situated just a short drive south of Silicon Valley, checked in at No.10 on the index, the highest-ranked of four California markets to make the Top 20.

There's a good reason why.

According to Realtor.com's latest stats, the median listing price for Santa Cruz CA homes for sale was $1.3 million, an increase of 25.1% year-over-year. The median home sold price was also $1.3 million.

Although the median listing price has dipped somewhat since an all-time high of $1.395 million in May, it has risen since January 2020, when it was $887,000.

The website considers Santa Cruz to be a strong seller's market, meaning there are more prospective buyers than there are houses on the market. The website reported homes are selling for 1.38% above the asking price on average, a nice little bonus for sellers.

Experts expect the price of Santa Cruz CA real estate to remain strong, so now is a good time to get into the market and start gaining appreciation. Whether you're new to the area or a first-time homebuyer, there are a few things to do before viewing properties:


Set a budget so that you know your price range and what you can afford. When you start shopping, you might want to look at homes just a bit under your budget so you'll have money for other things. Along with having a budget, visit a mortgage lender and get preapproved for a home loan. When you have a preapproval letter, the seller knows your financing is solid and that there shouldn't be any issues during closing.


Now it's time for the big step: Hiring an experienced real estate agent. In a market as competitive as the one for Santa Cruz CA homes for sale, buyers need an agent with a successful track record in navigating this market in the past year. A good agent will know immediately when properties in your preferred price range and neighborhood go on the market and can quickly arrange a showing. Your agent will counsel you through every stage of the process, including how to craft an offer that will be accepted. There can be setbacks and disappointments, including having offers rejected, so constant communication with your agent is a must.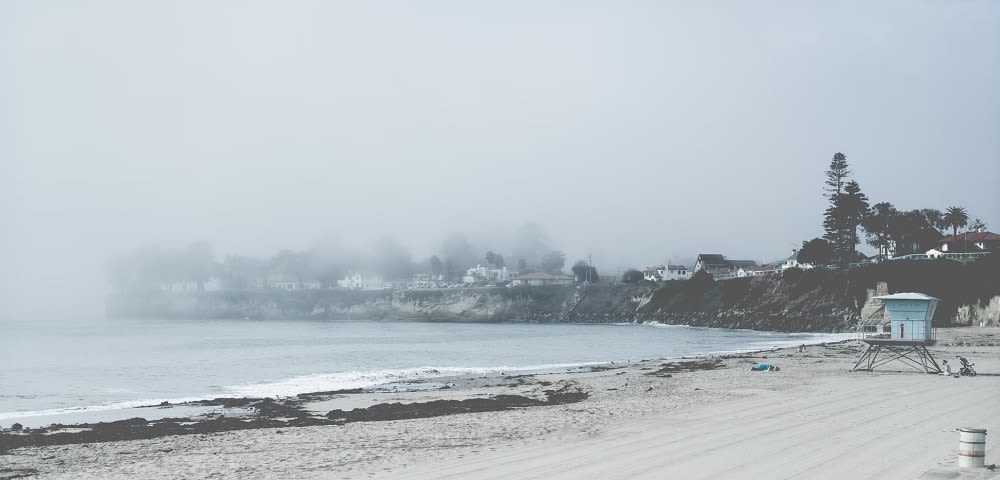 Market Metrics
Santa Cruz, a comfortable college town that is popular with surfers and other outdoor enthusiasts, has a lot going for it these days. For this reason, housing prices are high, and they are expected to stay that way.

During the pandemic, towns like Santa Cruz were magnets for newcomers eager to get out of crowded cities like San Francisco and Los Angeles and to purchase spacious homes in locales with outstanding lifestyles. Many well-paid employees of tech companies took the opportunity to buy nice Santa Cruz real estate and work from home. That trend is expected to continue because many companies aren't in a hurry to have employees return to the office quite yet until the Delta variant can be controlled.

Not all households took a financial hit during the pandemic. Besides well-paid tech workers, people who made a lot of money in the financial markets were able to buy homes in attractive markets like Santa Cruz.

Santa Cruz CA real estate checked all the boxes in the WSJ/Realtor.com index. To qualify, markets had to have strong increases in home prices of 21% on average, robust job markets with low unemployment and wages slightly above the national average, and strong economies, especially for small businesses. All of these factors pointed to predominantly medium-sized markets such as Santa Cruz rather than large metropolitan areas.
Best Neighborhoods
Seabright
Seabright, also known as Midtown, is on the east side and is one of the larger neighborhoods in Santa Cruz CA homes for sale. It boasts diverse businesses such as restaurants, bars, and venues for live music. It opens onto the wide, sandy Seabright Beach. Seabright has many older, charming homes, such as Victorians.
Capitola
Capitola is an eclectic neighborhood on the far east side of Santa Cruz that has colorful seaside homes and a pier adjacent to Capitola State Beach. The home styles are varied and tend to be pricey.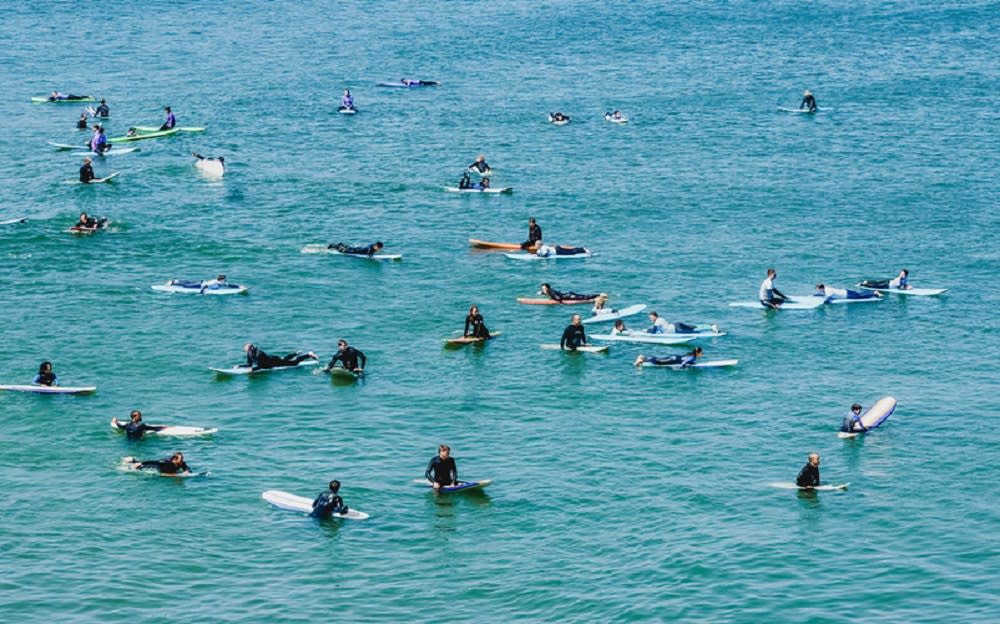 Westside
The Westside is the center of the Santa Cruz lifestyle. It is a large neighborhood that is home to people who have lived there their whole lives, as well as transplants, surfers, and students at nearby UC Santa Cruz. There is a definite surf culture vibe thanks to Steamer Lane, a world-famous surf break, and the nearby Santa Cruz Surf Museum at Lighthouse Point.

Santa Cruz homes for sale ocean view in Westside can reach into the $3 million range.

The Westside also includes The Circles, also known as Garfield Park. Homes are built on streets that form a series of concentric circles, a throwback to the late 1800s when the Christian Church/Disciples of Christ bought 10 acres of land and laid out the neighborhood that way.

Other prime Santa Cruz CA homes for sale can be found in Downtown and in Aptos, which is just to the east of Santa Cruz.

If you plan to buy or sell Santa Cruz CA real estate in 2021, let the Oldham Group wow you with top-notch client services.