Known as the 12th-largest metropolitan city in the United States, San Francisco is a lively city home to just under 900,000 residents. The vibrant communities, Victorian architecture, and vintage charm are just a few reasons people choose to call this beautiful city their home and why it's easily one of the prettiest cities in the United States.


The city is 47 square miles and is only seven by seven miles long, which means space is limited for new San Francisco real estate. According to
Realtor.com
, the median listing home price in San Francisco is 1.3 Million. However, the median sold house price was nearly $100,000 over that. The market is competitive, and 2021 showed us just how competitive the market can get. As people continue to outbid one another to land their dream homes in the city, the prices will continue to increase above market value throughout 2022.
Even though many San Francisco natives are moving to the surrounding suburban neighborhoods to find real estate that better fits their needs, the city still has a competitive housing market. With the rise in prices and the limited supply of houses, we only expect the competition to get more fierce.
Market Metrics
San Francisco and the surrounding Bay Area neighborhoods have been taking a new shape since the start of the pandemic. The shift to remote workforces means individuals no longer need to live in San Francisco for work. On top of that, renting is proving to be a more viable option for individuals who don't see themselves living in the city forever.


However, this change doesn't mean that the market isn't any less competitive than it once was. Some may say the San Francisco market has gotten even more competitive than the pre-pandemic real estate market. Options are limited, and experts predict San Francisco will continue to be a seller's market throughout 2022 and the years to come.


A seller's market means there are more prospective buyers than sellers. When this happens, buyers outbid one another to land their dream home and cause the price to increase over market value. According to Redfin, homes on the market in San Francisco are receiving an average of four offers and are selling within 30 days. As buyers continue to compete to buy homes, the price will increase due to scarcity. However, we are sure the shortage will cause prices to rise even more throughout 2022.


San Francisco is a densely populated community with over 6,266 individuals per square mile. Most of these people choose to rent but don't let that discourage you from finding a home in the area. When shopping for real estate, keep in mind the listing price never matches the sales price of homes in the Bay Area. As of January 2022, 53.5% of homes in San Francisco have sold above the asking price. Experts expect this to continue. However, we are also seeing a trend of many San Francisco residents turning towards suburban neighborhoods near the city.
A Growing Need for Larger Homes
The average home size in San Francisco is around
1,150 square feet
, which is significantly lower than the national average of
2,500 square feet
. For couples in the city working a 9-5, this size works great. However, with the shift to work from home, people spend more time in their homes and need more space. Households who would have needed to find a home in San Francisco to be close to their work are now heading to the suburbs around the city to find larger homes in their price range. That means many people are turning to look at Palo Alto real estate or Carmel Valley homes.
We're seeing a domino effect that's moving from the city to the smaller suburbs in the Bay Area. Buyers are still competing for homes, which is creating scarcity around all of the Bay Area communities.
Turning Towards Luxury
San Francisco's long-term luxury home sales are continuing to grow in popularity. The Bay Area Market Report shows us that San Francisco luxury condos sales were up
121% year over year
in 2021, and luxury homes were up 164%. That means single-family homes that are well above the 3 million mark are selling better than they ever have before. Luxury homes in San Francisco and the neighboring suburbs are seeing bidding wars, where buyers sometimes offer 10%-30% above the asking price. These homes are selling quickly, and we don't expect this to change or slow down anytime soon.
How to Land a Home in San Francisco in 2022
In a market as competitive as San Francisco, you're going to want to hire an experienced real estate agent that understands the Bay Area and can help you navigate the market. You'll need an agent to be there to act fast and to let you know when a house becomes available on the market in your price range.


Before you start viewing properties, you'll also want to research the different areas and surrounding communities to ensure the area you choose fits your needs. The city isn't big, but every neighborhood is unique in its way, and you'll want to make sure you have a list of your top choices.


Lastly, don't forget to set a budget and get preapproved for a mortgage ahead of time. With the current trajectory of San Francisco real estate, it pays to move quickly and to have someone there to help you through every step.
Neighborhoods to Look at in San Francisco
Bernal Heights
Located on the southeastern side of San Francisco, this neighborhood provides an incredible view of the San Francisco skyline. It's one of the smaller neighborhoods in San Francisco, and the area is mostly residential. However, you will find a few bakeries, coffee shops, and restaurants within close walking distance.

Noe Valley
Photo courtesy of Business Insider
Noe Valley is a centrally located, family-oriented neighborhood that's home to many working professionals and younger families. The median home price is slightly higher than the cities, at about 1.8 million.

North Beach
You may be surprised to know that North Beach doesn't have an actual beach. The location is a local and tourist favorite for the coffee shops, restaurants, and stores. Most San Francisco real estate in the area consists of condos, apartments, and duplexes that still have that Victorian-style flair.
Bay Area Cities on the Rise in 2022
Carmel Valley
Known as the perfect wine country vacation, Carmel Valley provides high-end country living and has gorgeous, luxury real estate available. The home sizes are significantly bigger than San Francisco's offerings, making them ideal for modern, work-from-home families. The homes for sale feature an assortment of inviting architectural styles, from contemporary and Mediterranean to Cottage.


As of January 2022, the average home sale price was 1.3 Million, and most homes go pending after being on the market for only seven days. Although the market is limited and very competitive, the
Carmel Valley homes for sale
all feature a country club-style living you won't find anywhere else. If you're looking for ocean views and endless acres of wine country, we recommend looking at Carmel Valley real estate.

Palo Alto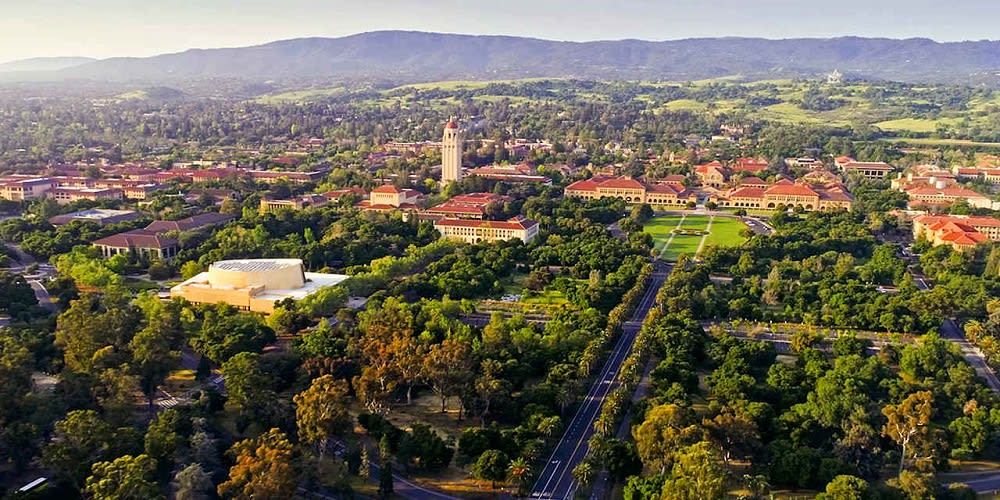 Located 35 miles from San Francisco in Silicon Valley, Palo Alto has over 30 quaint neighborhoods with a high-end, suburban feel. The
Palo Alto homes
on the market feature a wide range of home styles and designs, from mid-century to the Mediterranean. If you're looking to get away from the hustle and bustle of San Francisco, Palo Alto homes have that family-friendly community you could be looking for.
As of January 2022, the average home sale price was $3.5 million, and most homes go pending after 14 days on the market. Availability in this market is limited. However, Palo Alto real estate tends to be more accommodating to working professionals and small families than the city.


There is no telling what's in store for San Francisco real estate, but no signs show the market will slow down anytime soon. Whether you're looking to buy or sell in the San Francisco area this year,
feel free to reach out
to the team at the Oldham Group. We're here to help you with all of your real estate needs and provide exceptional customer service every step of the way.

*Header photo credit: Enric Cruz López