Located in Northern California,
Carmel Valley
is a beautiful community with many luxury homes. Not far from the Pacific Ocean and the Monterey Peninsula, it has a comfortable, Mediterranean-style climate, excellent schools, and fine restaurants and activities. Carmel Valley luxury homes are highly desirable. The Carmel Valley real estate market experienced a peak in March of 2020, after which it dropped considerably. It then steadily grew throughout 2021 to a higher peak. The first quarter of 2022 has seen mild fluctuations and is currently below its 2021 high. The market is highly competitive and favors sellers. This trend is on an upward swing and looks to be on course to continue.
Current Carmel Valley real estate market overview
Carmel Valley luxury homes for sale are a mixture of new builds and existing properties in a wide variety of styles. The market hit a peak in February 2022, took a slight dip in March, then has been rising steadily since. The average time on the market for homes is just 40 days. This figure has dropped significantly since it hit a high of 89 days in February.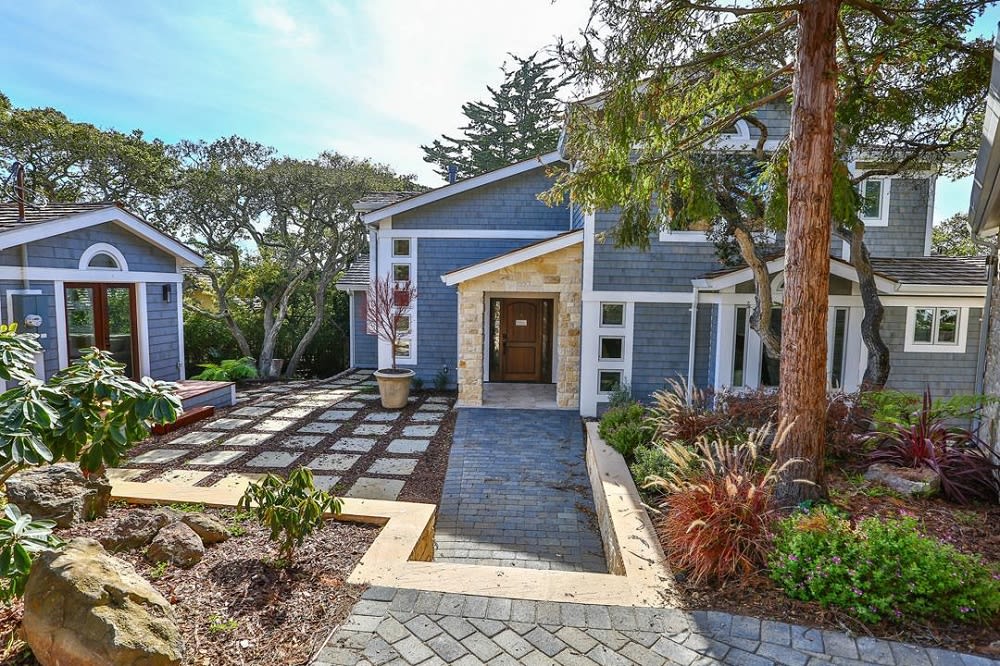 Single-family homes
Single-family homes are generally the most desirable and, not surprisingly, list and sell for the most money. In February of 2022, the median listing price of a single-family home on the Carmel Valley real estate market was $1,925,000, a peak for this year. The high point was August 2021, when the median listing price was nearly $8 million. Prices fell quickly after that but climbed sharply in February and dropped slightly in March. Since then, median listing prices of Carmel Valley luxury homes have been slowly but steadily climbing, reaching the current figure of $1,675,000. The number of single-family homes on the market rose sharply in March to 23 from a low of 8 in February. That number has held steady. With high demand, prices should trend upward.
Condos and townhomes
Condos and townhomes in Carmel Valley are a very small part of the market. Given the history of condos and townhouses in the Carmel Valley market, the expectation is that few, if any, will be offered for sale for the rest of the year.
Summer 2022 and beyond
The Carmel Valley real estate market has shown a significant upward trend in May 2022. The median listing price increased to a median of $1,780,000, rising from April's median of $1,637,000. The average time on the market dropped very slightly from 41 days to 40 between April and May of 2022. Most homes are selling at or above the listing price. Carmel Valley remains solidly a seller's market through May and into June. This trend is expected to continue through the remainder of 2022 and at least through early 2023.

So what does all of this mean for those looking to purchase a piece of Carmel Valley real estate? Despite heavy competition (and the likelihood of a bidding war), now is a good time to buy in the Carmel Valley, especially as we watch interest rates drop.

If you're looking to purchase a Carmel Valley luxury home within the next year, here are a few things to look forward to once your purchase is complete.
Excellent Carmel Valley schools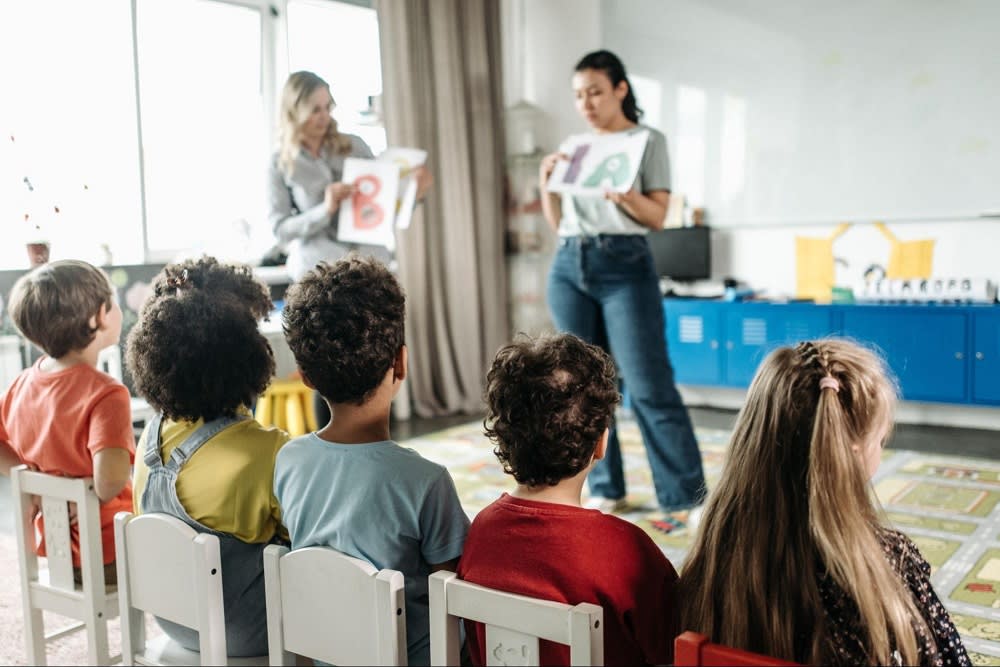 One of the most attractive features for families who wish to move to Carmel Valley is the school system. Carmel has an excellent elementary school in
Tularcitos Elementary
. Test scores and academic progress are both above the average for schools in California. The school has outstanding teachers and a great principal. Parents and students alike are very happy with Tularcitos. Parents can get their youngsters started early at one of the two Carmel Valley preschools,
A Child's View Preschool
or Ryan's Ranch Children's Center. Older kids attend middle and high school at one of the institutions of the Carmel Unified School District, which has two fine schools in Carmel Middle School and Carmel Valley High School.
Carmel Valley activities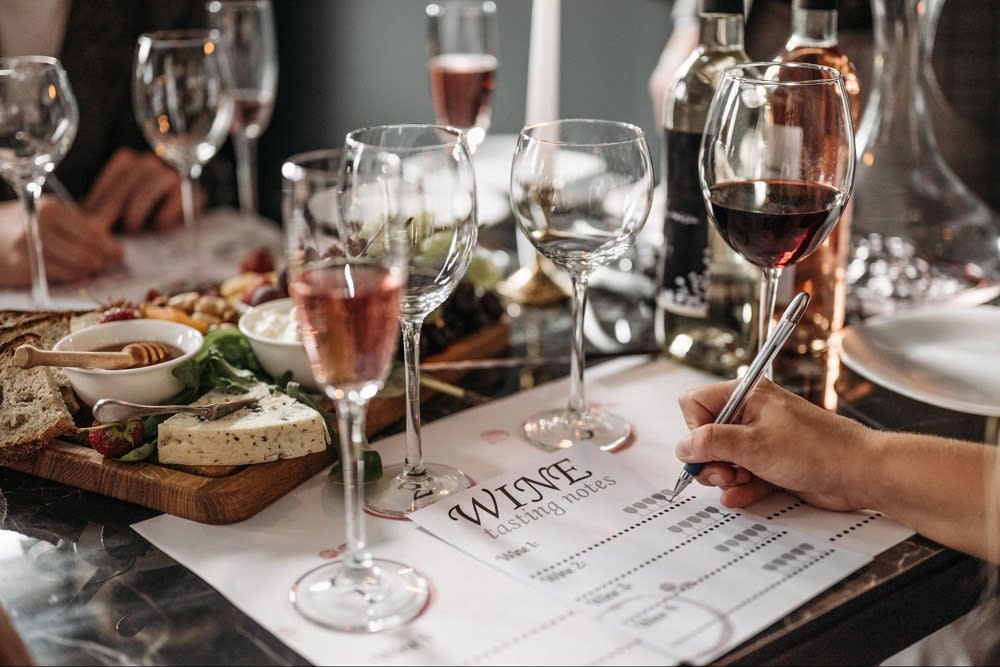 Carmel Valley is located not far from Monterrey and thus offers a plethora of activities for everyone. For connoisseurs and lovers of fine dining, there are numerous vineyards and wineries producing some of California's finest reds, whites, roses, and sparkling wines. Tours and tastings are available year-round. For cultural events, it's hard to top the legendary Monterey Jazz Festival, which yearly features the best musicians of the genre. For people who enjoy the outdoors, Carmel Valley has hiking trails from easy to challenging where you can get out in nature and get exercise for the body, mind, and soul. There are also many golf courses where you can get in 18 holes and the
Moto Talbott Motorcycle Museum
, which features 170 bikes from 17 different countries.
Carmel Valley weather
In terms of weather, it doesn't get much better than Carmel Valley's Mediterranean climate. Temperatures generally stay within a narrow and comfortable range of low 50s to low 70s year-round. Summer comes late and is short as the warmest time of year runs from late August until late October. December, January, and February comprise the brief, mild winter. Carmel Valley has a wet season from November until early April, where the chance of rain is generally higher than 15% daily. The rest of the year tends to be dry, and humidity levels are nearly always within a comfortable range.
Begin your search for Carmel Valley real estate
Carmel Valley, California has luxury homes and is a great place to live. With a higher demand than supply, the real estate market continues to favor sellers. If you have a Carmel home for sale or are looking to buy, contact Carmel Valley real estate experts at
The Oldham Group
for a skilled, experienced agent to help you through the process.