Are you planning to sell your Palo Alto home this fall? Do you want to do everything you can to make sure it sells quickly and for the highest price possible? In addition to working with one of the experienced Palo Alto realtors in the area, pricing your home competitively by having a comparative market analysis performed, and developing a strategic marketing campaign for your home, you can also increase your odds of home-selling success by having it professionally staged. Here is why you need to add this to your pre-listing to-do list and what is involved in the staging process.


What is Home Staging?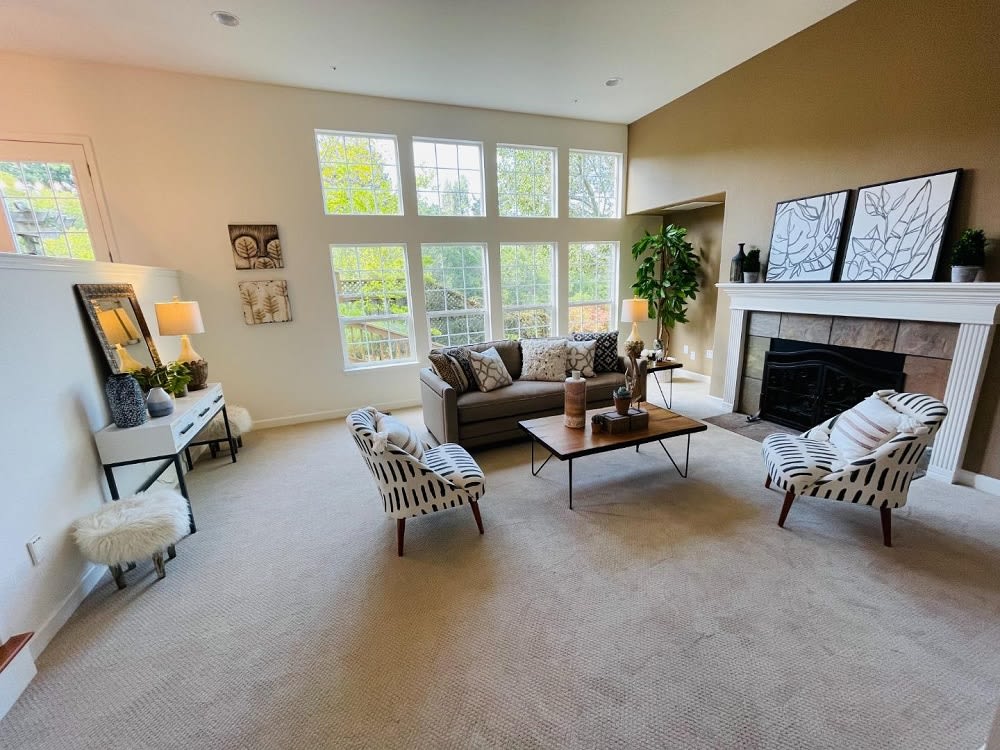 When you have your home staged by a professional, he or she will make it as appealing as possible to the ideal buyers of Palo Alto luxury homes. The goal of staging is to create an environment in which buyers will be able to imagine their lives in the home, encouraging them to make offers. Stagers will focus on rearranging and adding or removing furniture and décor to make rooms appear brighter, larger, and more versatile. Some home stagers will rent furniture or décor to use in your home while others will simply use what you already have.
How Much Does Professional Staging Cost?
The more Palo Alto luxury homes cost and the larger they are, the more it will cost to have them professionally staged. In general, a home stager will charge approximately $300-$600 for an initial consultation and then an additional $500 to $600 per month per room you have staged. Though this may sound like a lot, it's usually just a drop in the bucket when it comes to how much larger an offer you will likely get on your home once it's been staged.
Why Should You Consider Having Your Home Staged?
There are numerous reasons why you should consider having your home staged prior to listing. Not only will the process help it stand out from other Palo Alto luxury homes on the market, but it will also add approximately 17% more in selling price and sell an average of 87% faster than homes that are not staged. That means that if you're selling a Palo Alto luxury home listed at $3.6 million, having it professionally staged could add an additional $612,000 to the selling price. When you consider that having your home staged will likely cost less than $5,000 depending on how many rooms you have done, it makes hiring a professional stager a no-brainer.
What's Included in the Staging Process?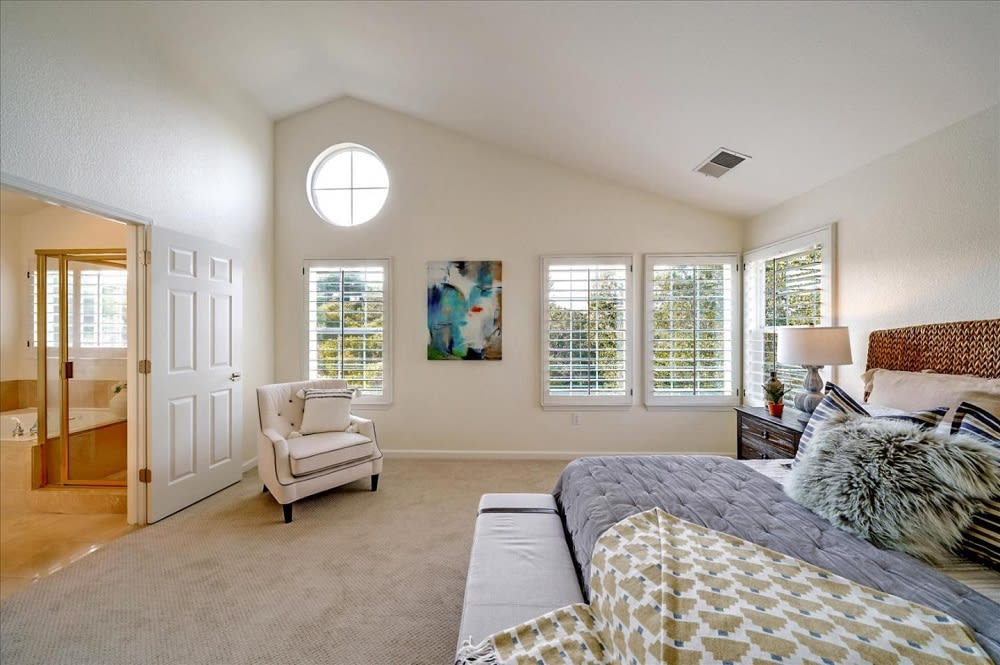 As mentioned previously, a home stager will rearrange and add/remove furnishings and décor to make your home appeal to your ideal buyer. However, that's not where the process ends (or begins). To start the staging project, a pro will first focus on decluttering your home and removing any belongings that don't add to its appeal or that you won't need easy access to during the selling process. In most cases, Palo Alto realtors and stagers suggest their clients rent a storage unit at the beginning of the process so all the clutter can be kept away from the eyes of potential buyers.

Next, the stager will depersonalize your home by removing family photos, unique artwork, knickknacks, and hobby materials. They will also neutralize it by painting walls a warm and inviting color and replacing personalized décor such as throw pillows, window coverings, or rugs with options that have a broader appeal.

Then, your stager will start going through rooms and ensure that each has its own designated purpose. For example, if you are using a guest bedroom as a storage/hobby room, your stager will either return it to its original purpose or stage it as something more useful, such as a dedicated home office.

Finally, your stager will go room-by-room to rearrange and make sure that each room in your home maximizes its space, is bright and welcoming, and is set up in a way that buyers will feel at home and comfortable. In some cases, your stager may also make efforts to boost your curb appeal by arranging outdoor furniture, placing colorful potted plants or flowers along your walkway, and otherwise helping your home make a great first impression.
Can I Stage My Home Myself?
While most Palo Alto realtors suggest their clients use professional staging services prior to listing their homes, owners can still reap some of the same benefits from staging their homes themselves. If you do choose this route, make sure you follow all the steps a pro would, including decluttering, depersonalizing, and boosting curb appeal. Before you start your own staging project, walk through your home with your real estate agent so he or can help make suggestions about the best way to arrange each room.
What is Virtual Staging?
Another option for staging is optimal for those who plan to market their home for sale online. Virtual staging involves having a professional use photoshop software to virtually stage each room to look its best. With virtual staging, you can also show rooms being used in different ways. For example, if you have a multi-purpose room, you could have it virtually staged as both a home office and a guest room to show buyers the various options. Virtual staging is less expensive than traditional staging at approximately $100 per room. However, it will offer no benefits when it comes to in-person showings, so take this into consideration when deciding which service to settle on.

Ready to take advantage of the seller's market in Palo Alto and list your home for sale? When you have your home professionally staged, you help it stand out among other Palo Alto luxury homes for sale and will likely boost your sale price. If you're ready to get started, reach out to one of the trusted Palo Alto realtors at The Oldham Group for guidance.