If you're looking for the best places to eat on the San Francisco Peninsula—or anywhere in the Bay Area—Burlingame is home to an array of phenomenal restaurants that make it well worth the drive. With an assortment of fantastic menu items, you won't stay hungry for long! No matter what type of cuisine you're craving, Burlingame residents will tell you that their corner of the Bay Area always has something delicious to offer.


So, if you are in the area on the search for homes for sale in Palo Alto, make the 17-mile drive up along the San Francisco Bay coastline to Burlingame to check out these wonderful eateries. Below are seven of Burlingame's best restaurants you won't want to miss out on!
Saltyard
322 Lorton Street, Burlingame, CA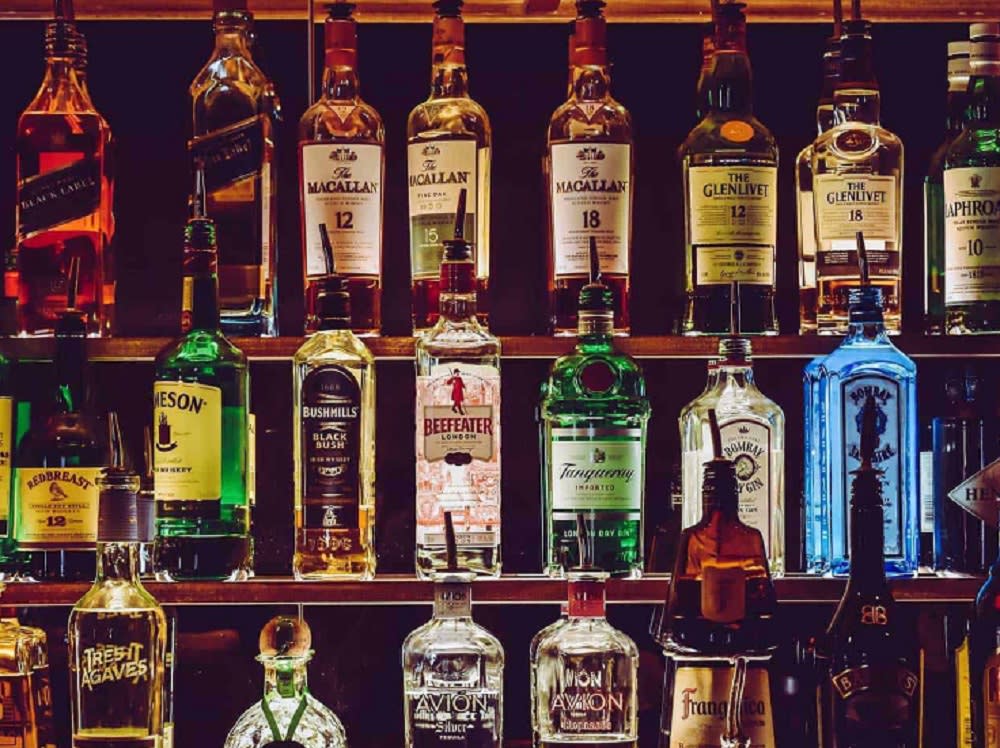 Photo courtesy of Saltyard
Open seven days a week for lunch and dinner is the wonderful American-Italian fusion restaurant
Saltyard
. Start your meal off right with an incredible appetizer, like the soup of the day, calamari, truffle mushroom bruschetta, or seafood skillet. Pair that with a kale quinoa salad or penne chicken with seasonal veggies and pesto sauce, seafood linguini with tomato basil marinara, or sea bass with garlic herb mashed potatoes and grilled asparagus. Their delectable sides include sweet potato fries and parmesan truffle fries; plus, they have an impeccable wines menu with an assortment of whtie and reds by the glass. Reservations are recommended, and Saltyard also serves as an exquisitely charming scene for private events and banquets.
Limón
1101 Burlingame Ave, Burlingame, CA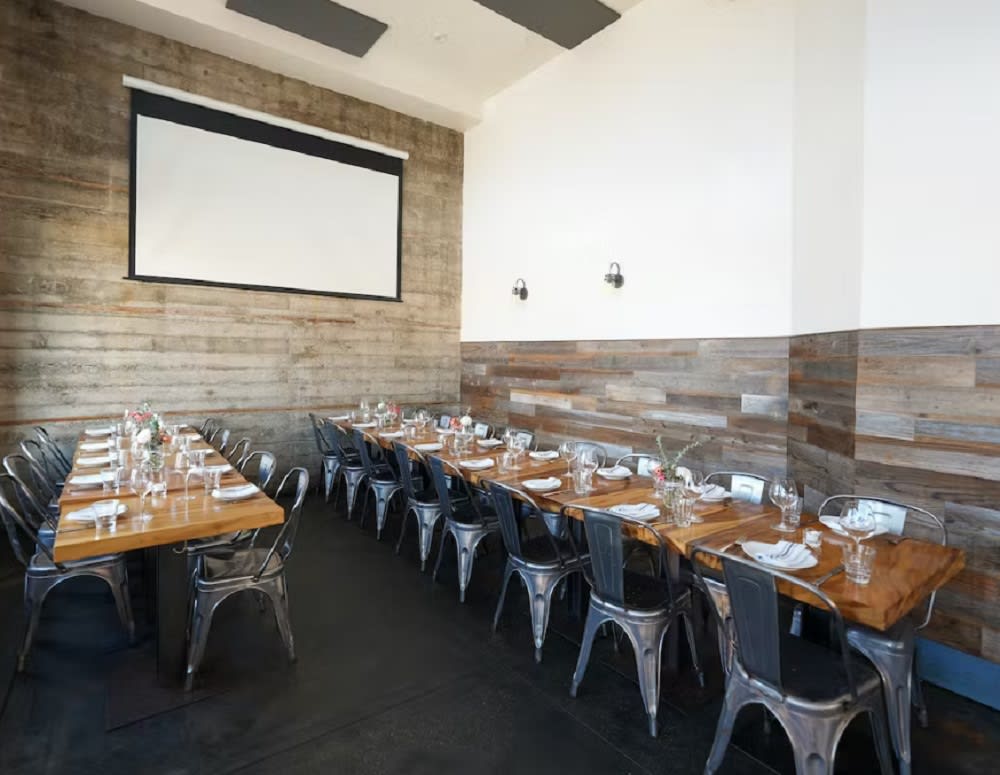 Photo courtesy of Limón
Limón
is the go-to spot for exceptional Peruvian and Latin cuisine. Backed by the skills of executive chef Martín Castillo and his brothers, Antonio and Eduardo, Limón celebrates the way food brings families and friends together. The menu includes family-style offerings, perfect for get-togethers and parties.
Menu favorites include the fiesta platter with beef empanadas and fried plantains, chicken and veggie empanada sampler, open-flamed rotisserie chicken with aromatic herbs and spices, Wok-stir beef tenderloin with Jasmine rice, stir-fried chicken, saffron rice with jumbo shrimp and calamari, and pan-roasted pork chops with roasted potatoes. If you're adventurous, try the grilled beef tongue or the grilled Spanish octopus with Peruvian corn. Limón also offers a variety of steak options as well as crispy chicken, crispy cauliflower, macaroni and cheese, and much more. Plus, don't miss their dessert menu, with their excellent chocolate bandido cake, cinnamon-powdered sponge cake, or panna cotta.
Kincaid's Fish, Chops & Steaks
60 Bay View Pl, Burlingame, CA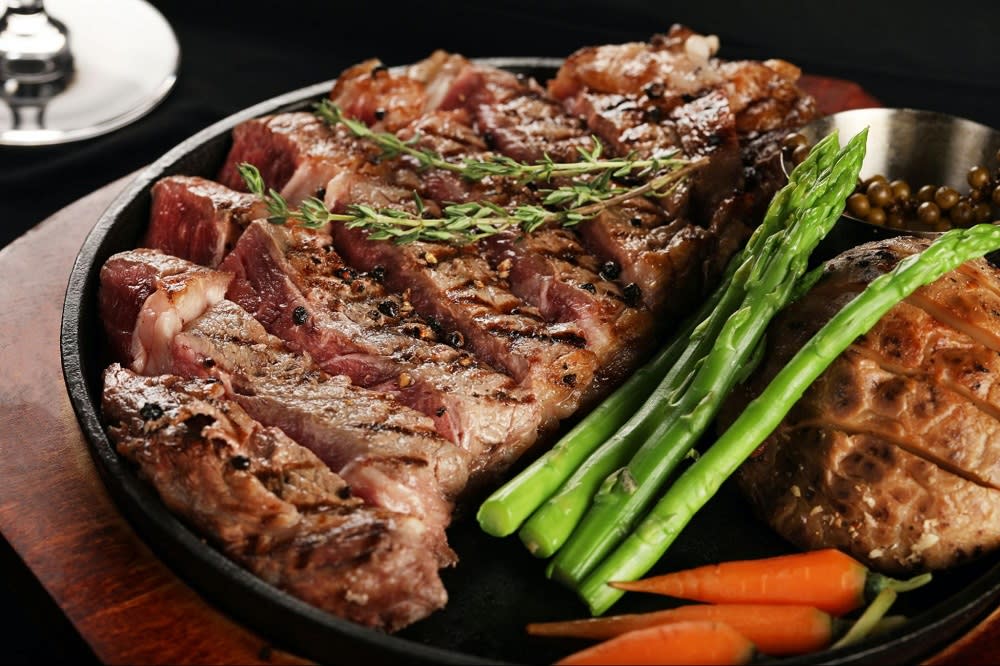 Photo courtesy of Unsplash
Kincade's Fish, Chops & Steaks
is the perfect restaurant to enjoy a luxury dining experience unique to Burlingame. Popular with visitors and residents alike, Kincaid's has a wide variety of shareable appetizers, bowls and greens, seafood specialties, and a signature menu. Their large selection of wine, beer, and mixed drinks ensures that you'll find the perfect drink to pair with your meal. If you're a Landry's Select Club member, they offer a member-exclusive three-course dinner throughout the week. Members of Landry's Select Club will also earn rewards each time they dine in, as well as birthday rewards. While walk-ins and pick-up orders are welcome, reserve seating is highly encouraged.
Mingalaba Restaurant
1213 Burlingame Ave, Burlingame, CA
When you're in the mood to try some local cuisine with deep, delicious roots, stop by
Mingalaba
for a phenomenal experience. This restaurant's blend of Burmese and Mandarin cuisine is simply delicious. Appetizers include samosas, paratha, and spring rolls, and there are a variety of soups and salads to start with. The meat dishes are delicious and spicy. For the spice averse, there are milder options as well. Mingalaba also offers both fried and steamed rice to enjoy with your entrée.
Stella Alpina Osteria
401 Primrose Rd, Burlingame, CA
Transport yourself to the amazing Swiss Alps at
Stella Alpina Osteri
a. Their dishes make excellent use of alpine flavors, and the atmosphere plays off the mountain-inn aesthetic. Their menu of rustic cuisine features antipasti, pasta, entrées, and sides, with gluten-free, vegan, or vegetarian modifications available. Additionally, Stella Alpina Osteria serves cocktails with local spirits and local bottles of wine. They offer party platters as well as special menus for a variety of holiday celebrations and can accommodate larger parties via reservation.
Café Figaro
1318 Broadway, Burlingame, CA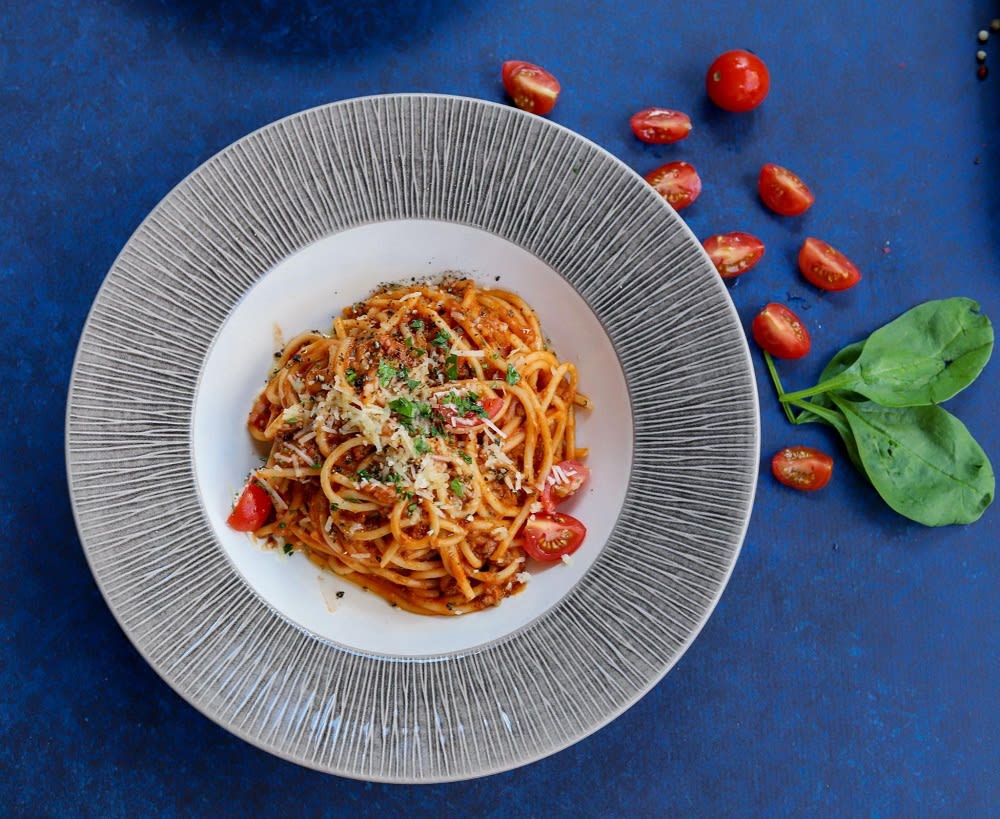 Photo courtesy of Unsplash
When you're craving some fine Italian cuisine, stop by this Burlingame favorite,
Café Figaro
. Here, you can enjoy a menu of delicious plates reminiscent of home-cooked Italian meals. This fantastic restaurant offers a wide variety of antipasti, salads, pasta, and entrées. They also have a large menu of cocktails and wines. You can order online, walk in, or make reservations. Considered one of the best Italian restaurants in the Bay Area, Café Figaro is popular with tourists as well as people who own Burlingame or Palo Alto real estate.
The American Bull Bar & Grill
1819 El Camino Real, Burlingame, CA
If you're looking for a place to watch the big game, visit
The American Bull Bar & Grill
. They offer "big TVs everywhere," including 19 wide-screen plasma and LCD TVs, all broadcasting sports and entertainment programs in high definition. They also have a selection of great happy hour specials on drinks and appetizers, while their main menu features salads, sandwiches, entrées, and appetizers like quesadillas, spinach salad, battered green beans, and more. There are also video games for kids (and free popcorn).
Ready to begin your search for Burlingame real estate?
If you're hungry for Carmel Valley, Burlingame, or Palo Alto luxury homes, reach out to the Bay Area real estate experts at
the Oldham Group
for guidance you can trust. This phenomenally skilled
team
of experienced Burlingame real estate agents prides itself on excellent customer service, local expertise, and all the personalized luxury service you need to find your next dream property. Wherever you are in the process of researching, buying, or selling a Burlingame home, contact the
Oldham real estate team
today to get started!

*Header photo courtesy of Unsplash