It's not summer in Truckee and Lake Tahoe without signature mountain events. As restrictions continue to lift in California and Nevada, returning summer events range from full moon kayak excursions and museum tours to live music and the classic Truckee Thursdays in Downtown Truckee. This summer, there's plenty of events to fill your time in Truckee and Lake Tahoe. We have the details below on the best summer happenings to mark on your calendar.
SIGNATURE EVENTS
Truckee's Firecracker Mile - Virtual
July 4, 2021
With the cancellation of Truckee's 4th of July parade this year, the annual Truckee Firecracker Mile has moved to a virtual running event. Learn more at: asctrainingcenter.org/truckeefirecrackermile.
Full Moon Kayak Tours
June 23 - September 20, 2021
Learn more at tahoeadventurecompany.com.
Music in the park at Truckee River Regional Park
July 7 - August 25, 2021
Learn more at tdrpd.org/219/Music-in-the-Park.
Truckee Thursdays in Downtown Truckee
July 15, August 12, and September 9, 2021
Learn more at truckeethursdays.com.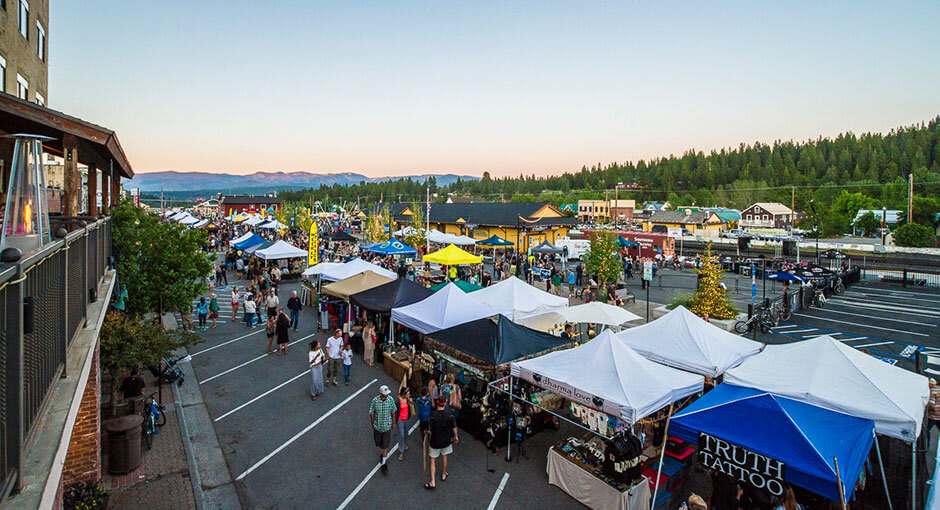 Truckee Thursdays
Western States 100-mile Endurance Run at Squaw Valley
June 23-26, 2021
American Century Championship Golf Tournament at Edgewood
July 6-11, 2021
Learn more at americancenturychampionship.com.
17th Annual Skate the Lake (Boarding for Breast Cancer Fundraiser)
July 10-11, 2021
Lake Tahoe Shakespeare Festival at Sand Harbor
July 17 - August 22, 2021
Featuring "The Complete Works of William Shakespeare (Abridged). Find tickets at laketahoeshakespeare.com.
Music in the Castle at Vikingsholm Castle
July 24, 2021
Featuring Grammy-winning harpist Anne Roos. Find tickets at sierrastateparks.networkforgood.com.
The Tevis Cup 100-miles One-day Trail Ride Squaw Valley
July 24, 2021
2021 Tahoe Paddle Racing Series
July 24, August 28, and September 19, 2021
More Info: tahoepaddleracing.com
Lake Tahoe Dance Festival
July 27-30, 2021
Get Tickets: eventbrite.com/e/lake-tahoe-dance-festival-2021-tickets-114476632690
Picnic with Mark Twain at Hellman-Ehrman Mansion at Sugar Pine Point State Park
August 6, 2021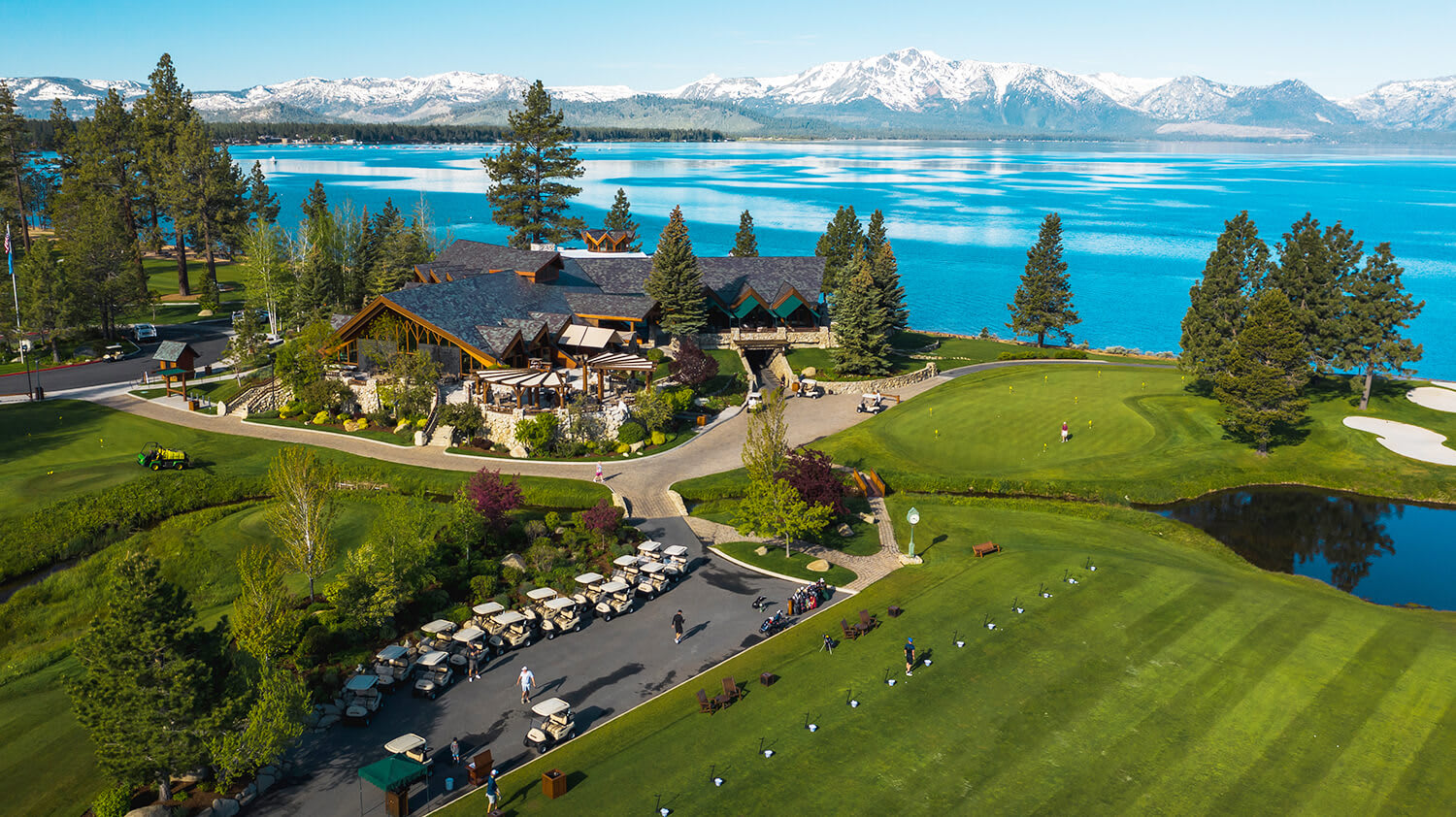 Edgewood Country Club and Golf Course
Ta-Hoe Nalu Paddle Festival at Kings Beach State Recreation Area
August 7-8, 2021
2021 Lake Tahoe Sharkfest Swim
August 8, 2021
Brews Jazz & Funk Fest at Squaw Valley
August 14-15, 2021
Guitar Strings vs. Chicken Wings at Squaw Valley
September 3, 2021
Alpen Wine Fest at Squaw Valley
September 5, 2021
Oktoberfest at Squaw Valley
September 18, 2021
Spartan North American Championships at Squaw Valley
September 25-26, 2021
Broken Arrow Skyrace at Squaw Valley
October 1-3, 2021
Made in Tahoe Festival at Squaw Valley
October 9-10, 2021
Halloweekend at Homewood
October 22-24, 2021
Featuring pumpkin painting, family-friendly games, fall-inspired treats, a haunted house with haunted chairlift rides.
Crystal Bay Casino Live Music
All Summer Long
Concerts have returned to the Crown Room at the Crystal Bay Casino; check the entertainment schedule for upcoming events at devildogshows.com/crystal-bay-club-casino-events.
WEEKLY EVENTS
Tuesday Bluesdays at Squaw Valley
Tuesdays, July 13 to August 31 | 6:00 pm to 8:30 pm
First Street Yoga at Squaw Valley
Wednesdays, July 7 to August 25 | 5:00 pm to 6:00 pm
Tahoe City Farmers Market at Commons Beach
Thursdays through October 7 | 8:00 am to 1:00 pm
Incline Village Farmers Market at the Incline Library
Thursdays through Sept. 30 | 3:00 pm to 6:00 pm
The Great Bingo Revival at Squaw Valley
Thursdays, June 24 to July 29 | 5:00 pm to 7:00 pm
Free Outdoor Movie Nights at Tahoe Vista Regional Park
Thursdays, July 8 to August 12
July 8 – Onward PG (1hr 42min)
July 15 – Trolls World Tour PG (1hr 30min)
July 22 – Raya and the Last Dragon PG (1hr 57min)
July 29 – Moana PG (1hr 53min)
Aug 5 – Abominable PG (1hr 37min)
Aug 12 – Cats and Dogs 3 PG (1hr 24min)
Music on the Beach at Kings Beach State Recreation Area
Fridays, July 9 to September 3 (excluding Aug. 6) | 6:00 pm to 8:30 pm
Truckee Saturday Farmer's Markets
Saturdays, June 5 to September 4 | 8:00 am to 12:00 pm
Sunsets Live Music at Squaw Valley
Saturdays, May 29 to August 28 | 5:00 pm to 7:00 pm