Like never before over the last year, Californians have been compelled to stay—and cook—at home. So it should come as no surprise that homeowners' hunger to replace that worn-out linoleum floor, ditch the dated granite countertop, and finally organize their kitchen storage once and for all has reached fever pitch.
If you are looking to plunge into a kitchen renovation—notorious for being both expensive and disruptive—you'll likely want to make sure that it's done right and stands the test of time. Architect and interior designer Aurora Morris of Oakland's Shelterwerk shares a few of the hottest kitchen design trends that she's noticed heading into the New Year.
Terrazzo
Made from chunks of marble set in cement and polished, terrazzo dates back to the 17th century—but it's seeing a major comeback today. One of the biggest appeals is its durability, making it a great material to add color and pattern to high-traffic areas like the kitchen.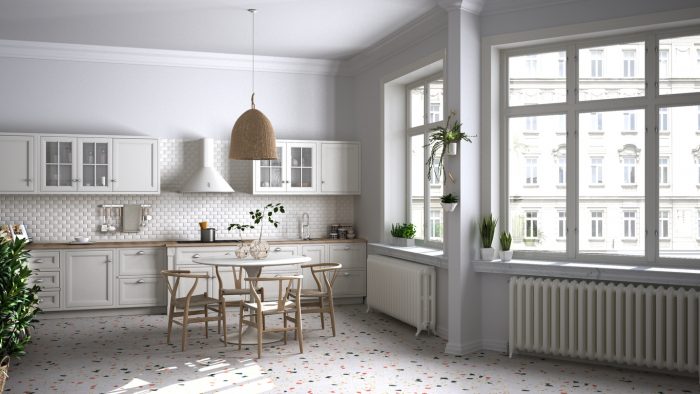 "I'm seeing lots of new terrazzo and terrazzo-look products coming out for flooring, countertops, and backsplashes this year."
Moody Kitchens
For years, a light-and-bright approach has dominated the design aesthetic when it comes to kitchens. That's starting to change. Morris has recently noticed for the first time more clients who are looking to "go really dark" with their cabinetry and kitchen accents.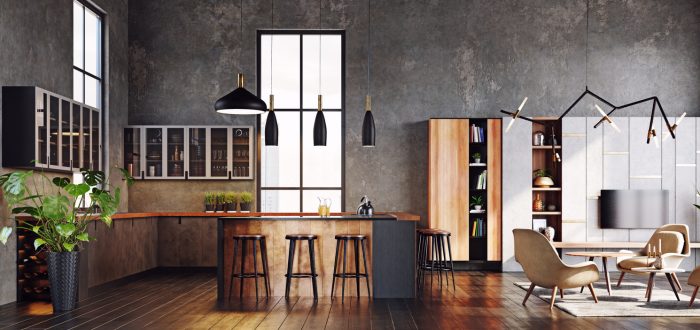 "Black, charcoal, oxblood, and deep blue-greens are showing up in modern and transitional kitchens this year. These moody colors are a bold and unexpected choice that adds depth and warmth to the kitchen."
Fancy Pantries
There's been a renaissance in closet organization over the last decade. Now, Morris says, that trend is moving into pantries, which are being utilized more intensively and creatively in order keep the rest of the kitchen "clutter free and Instagram-worthy."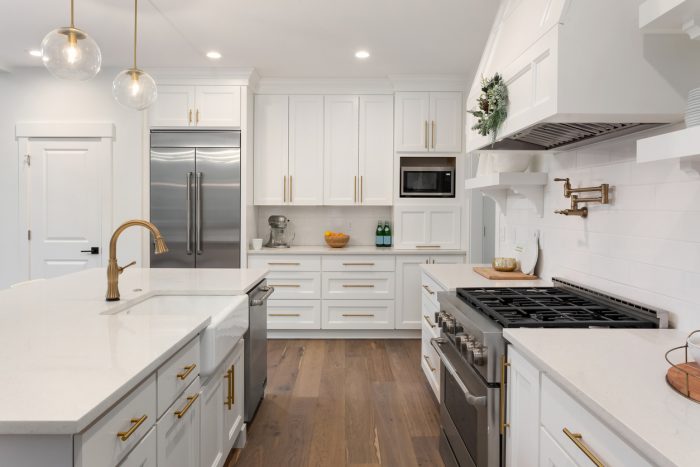 "Large walk-in pantries with decorative lighting and built-in shelves beautifully display canned tomatoes and sparkling water, while more humble pantry cabinets are a staple even in small kitchens."
Timeless Design
It's not exactly a trend, but Morris says a growing number of her clients are seeking an ageless quality in the look of their kitchens that can stand the test of time—i.e. not feel dated within a half-decade (we're looking at you, bright Moroccan-style tile backsplash).
"Let's face it—kitchen remodels are expensive, stressful, and resource-intensive so people are looking for design that will look fresh longer. It can be hard to tell what's a trend and what's here to stay but investing in good quality, durable finishes in classic colors is a good place to start."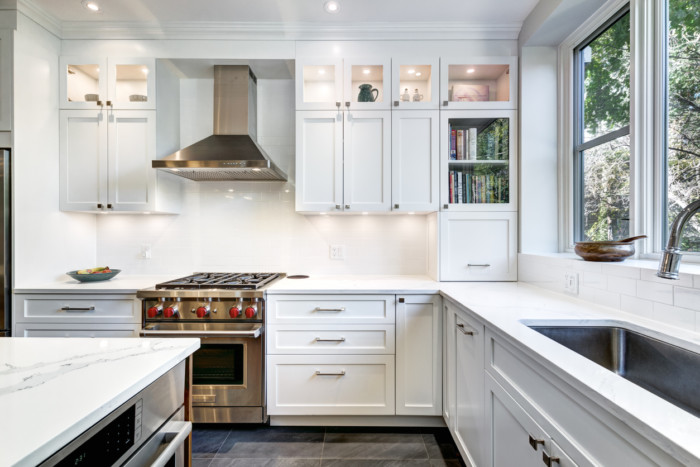 In brief, here are four other kitchen trends Morris is keeping an eye on in 2021.
Monochrome: A simple (and timeless) color scheme that utilizes a black and white combination or a single color in varying shades against a background in a neutral shade.
Hardware-less Cabinetry: Eliminating handles and pulls from drawers and cabinets fosters a sleek, minimalist look to the kitchen.
Capsule Shaped Islands: Curved edges create a softer, more natural feel in the kitchen (not to mention being safer for rampaging children).
Continuous Counter and Backsplash: Matching your backsplash to your countertop results in seamless sightlines and efficiency in materials.
Shelterwerk architecture and design: shelterwerk.com