Living in the San Francisco area, most residents believe we get some of the best weather California offers. Residents enjoy long, comfortable summers and minimal winters.
Whether you live in the area or looking at houses for sale in SF Peninsula and the surrounding area, getting outside and enjoying the weather, atmosphere, and sun should be your top priority. These are some of the best ways to soak up that California beauty!
Stroll through Filoli Historic House and Garden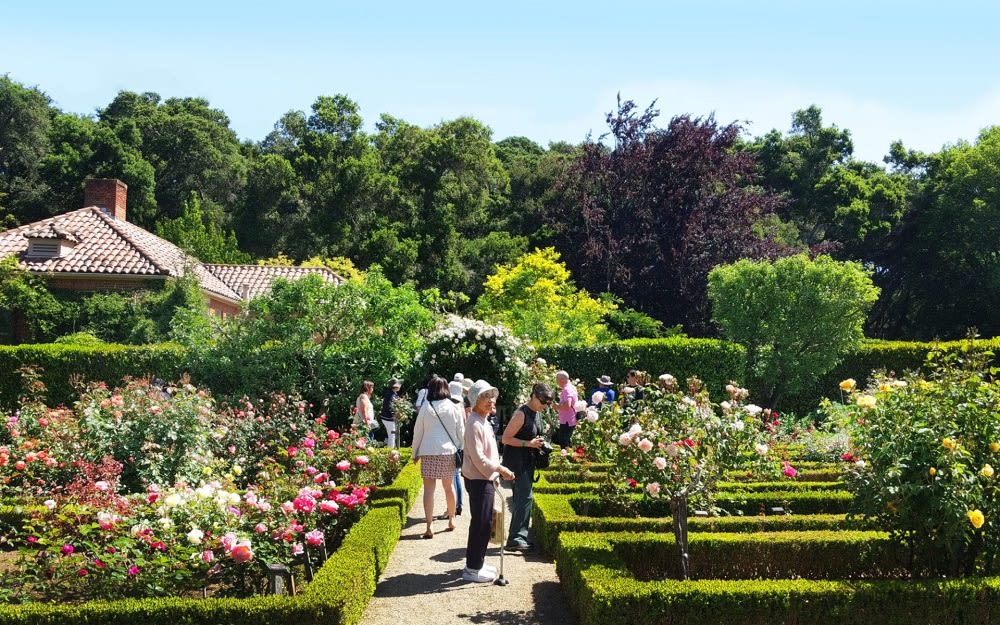 Photo courtesy of filoli.com
Located in San Mateo County is
Filoli Historic House and Garden
, situated on the unceded ancestral lands of the Ramaytush Ohlonein Woodside, California. The estate boasts over 600 beautiful acres nestled along the slopes of California's coastal range. Originally built as a private residence in 1917, Filoli is considered one of the finest remaining country estates of the 20th century, featuring a Georgian revival-style mansion, 16 acres of exquisite English Renaissance gardens, a Gentleman's Orchard, and a nature preserve with five distinct ecosystems. There is no wrong time to visit Filoli. You can walk the gardens in the spring and summer and see beautiful, vibrant life. In the fall, the leaves change, and fall and nature slow down. In winter, there are many exhibits and
events happening
to get you out in the gardens.

Walk or surf the stunning beaches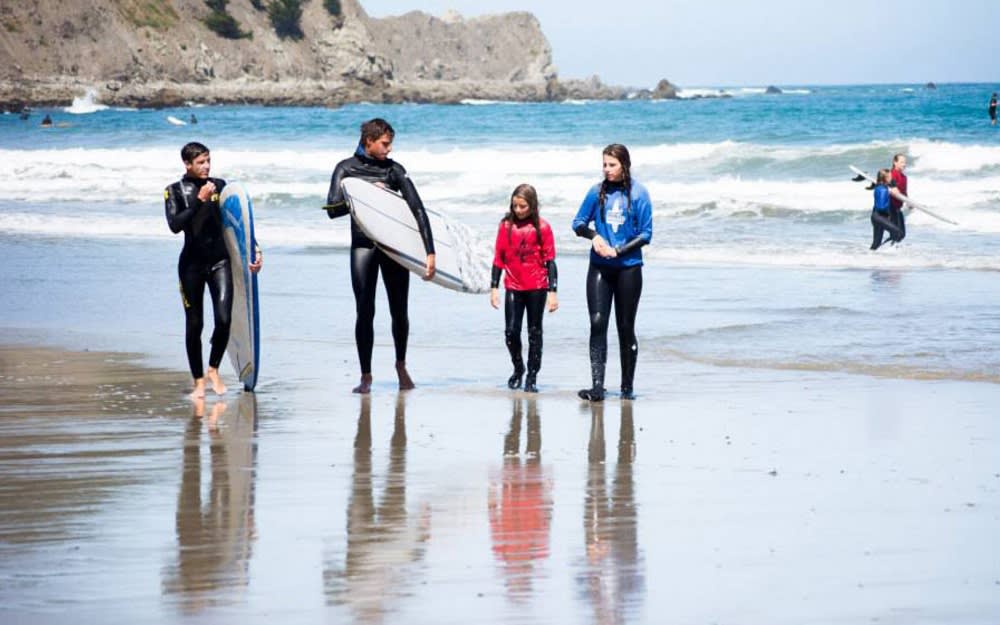 Photo courtesy of Surf Camp Pacifica

The best part of living in the SF Peninsula is being minutes from the ocean.
Pacifica is incredibly close to many Palo Alto houses and is ​home to some of San Francisco Bay Area's best surfing beaches that can be enjoyed all year round.
New to surfing?
Surf Camp Pacifica
and
Adventure Out Surf
offer surf lessons, or you could rent stand-up paddleboards for a calmer afternoon. Linda Mar State Beach is one of the most popular beginner surfing spots with its fairly forgiving surf break. More experienced surfers hang out at Rockaway Beach. This alcove beach is one mile north of Linda Mar with much heavier waves and surrounded by rocks that create a nook where water rushes out and forms rip tides.
Families flock to Half Moon Bay during the summer months and school holidays. Kids of all ages enjoy swimming, hiking, camping, and horse riding on the four state beaches.
Nature trails in San Mateo County
Whether you hike, bike, or cycle, the parks and trails of San Mateo County offer beautiful scenic views and an abundance of nature and wildlife all year-round. Crystal Springs Regional Trail system is flat, picturesque, and easy, surrounded by beautiful mountains and forest.
The Baylands Nature Preserve is one of the most extensive tracts of undisturbed marshland remaining in the San Francisco Bay Area, with about 15 miles of trails and access to tidal and freshwater habitats. It is also known as one of the best bird-watching spots on the west coast.
The Pulgas Ridge Preserve in Redwood City offers about six miles of trails with access to beautiful canyons and views of San Francisco Bay. The preserve is home to about 90 native species of trees, flowers, and various plants.
A public marina and park, Oyster Point Park & Marina, offers 33 acres of paved trails, picnic areas, and sandy beaches. It's a place to relax, enjoy a picnic, and watch fishers launching their boats.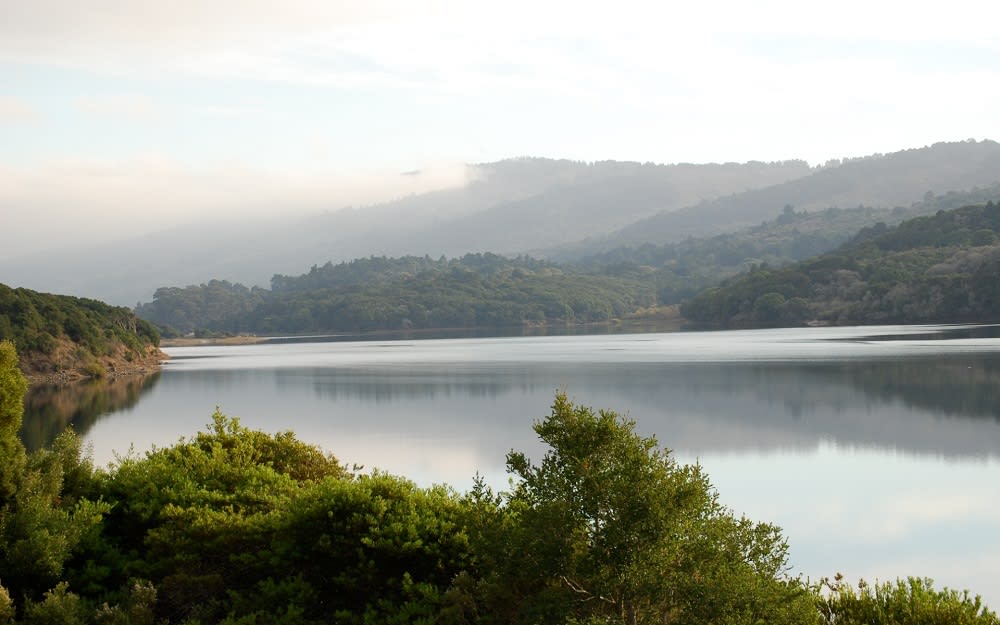 Crystal Springs Reservoir, Photo courtesy of Wikipedia
So many hiking opportunities!
Are you looking to challenge yourself? You can hike year-round, but the best hiking happens once the weather gets a little cooler and all the tourists head home. For spectacular views of San Francisco Bay, San Bruno Mountain State & County Park offers gorgeous, sweeping views of the entire Bay. In addition, the San Andreas Lake Trail features some incredible views of the water with plenty of opportunities to see nature.
For 360° panoramic views of the entire Bay Area, San Bruno Mountain State Park at the northern end of the Santa Cruz Mountain range is a popular hiking destination.
Fifield-Cahill Ridge Trail from Highway 92 to Sweeney Ridge is 10 miles long and takes approximately seven hours to complete on foot. You'll hike through dense forests and over green, hilly grasslands to see extensive views of the entire Bay Area, Crystal Springs Reservoir, and the Pilarcitos Reservoir.
Want to move to SF Peninsula?
Are you ready to look at the houses for sale in Palo Alto or the SF Peninsula? Don't hesitate to contact
The Oldham Group
, a team of experienced realtors who can help you find the perfect home for you and your family.