Finding the right neighborhood is almost as important as finding the right home; the two are intertwined during your home search. Whether you want to live a quiet, country life or a bustling city one, there's a neighborhood in California that's sure to be the right fit for you.
The following West Coast neighborhoods highlight different aspects of the California lifestyle, helping you find which one might be right for you and your needs.
Menlo Park

Photo credit: Menlo Park
Menlo Park, located on the eastern edge of San Mateo County, was founded in 1927. The city is home to many bustling commercial districts and tree-lined neighborhoods, occupying around 19 square miles and accommodating approximately 36,000 residents. Menlo Park is located between San Francisco and San Jose, and the community features a moderate climate, boasting
265 sunny days a year
.
There are a variety of public and private schools to serve school-aged children, as well as numerous recreational centers and public parks. The city is close in range to Stanford University and its own Menlo College. Also, with San Francisco nearby, there's ample opportunity to travel and take in the culture.
Menlo Park is a high-quality choice for real estate in this area of California, as highlights include its close proximity to San Francisco and a well-manicured civic center for the community to take advantage of. The average age of residents is 38, with a median income of $113,000.
Palo Alto
Palo Alto is considered the "Birthplace of Silicon Valley," and it is known as the global center of technology and innovation. The city itself, which is 100 years old, is named after a whopping 1,000-year-old redwood tree near where the Spanish first settled the area. Now, Palo Alto is the headquarters for companies such as Hewlett-Packard and Tesla, meaning Palo Alto offers nearly 100,000 jobs.
Palo Alto has beautiful historic districts and residential neighborhoods, but the community also has new and vibrant shopping and retail. California heritage is reflected in Palo Alto's tree-lined streets and historic buildings. Outdoor space is never lacking here either. With 36 parks and 39 playgrounds, children have ample space to safely play and explore. In addition, there are over 41 miles of walking trails for exercise.
With a top-ranked public school system and Stanford University within the city limits, Palo Alto is hard to beat on education. That intellectualism seeps into residential and commercial life; with such high-profile companies, Palo Alto is on a mission to make an impact locally and globally.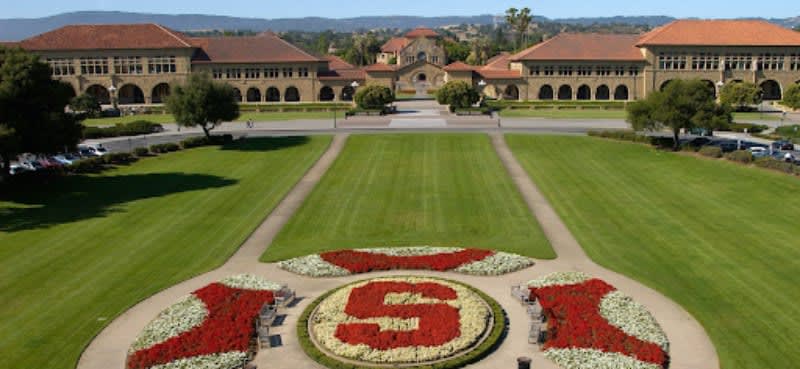 Photo credit: Stanford University
Carmel Valley
High up in California Wine Country, you will find Carmel Valley nestled in the mountains. With a vacation in mind, Carmel Valley is geared towards the extravagant. Delectable restaurants, rigorous outdoor activities, championship golf courses, and wineries await those who visit. These amenities are sure to be well-enjoyed when you choose to move into a vacation home. In sum, Carmel Valley is perfect for those looking to live an elegant, vacation-style life all year round.
Portola Valley
A short distance away from Palo Alto, San Francisco, and San Jose, the town of Portola Valley resides with nearly 500-acres of hills, 1,900-acres of open space, and 36 miles of wooded hiking trails. Portola Valley is truly a perfect mix of tranquility and suburban development. The town of 4,500 residents was founded in 1964, and it is one of the wealthiest zip codes per capita in America.
The town takes great pride in its history and environment, as it limits commercial activity to only that which the residents need. Furthermore, the architectural style draws inspiration from the surrounding natural beauty.
Portola Valley is ideal for families with young children; their public school system is high-ranking and is within the commuting range of Stanford. Additionally, only about 25% of the land in Portola Valley is set aside for single-family homes, so this area is perfect for those who want to live a quaint, quiet life in the California hills.
As one of the most exclusive family-friendly enclaves in the San Francisco Bay Area, Portola Valley is also home to some of Silicon Valley's most elite. Combining with the non-tech residents, there is a ton of diversity waiting for you in Portola Valley.
Due to its closeness to Palo Alto, residents of Portola Valley can still take full advantage of all the city has to offer, as well as rest peacefully in their own country escape. With so much to do, Portola Valley could be the forever home that you'll never tire of.
Pebble Beach
Last but not least, Pebble Beach is a small residential community of single-family homes on the Monterey Peninsula. Also known for its resorts, Pebble Beach is near Carmel-by-the-Sea and offers its own array of luxurious pastimes.
Golf enthusiasts love the city's eight golf courses, while nature lovers will find peace and tranquility in the neighboring Del Monte Forest. There is unparalleled access to coastal views and outdoor activities in the beautiful village that is Pebble Beach.
Pebble Beach offers a close-knit, family-oriented community that celebrates diversity, the arts, and nature in a way only residents could be able to experience. The area's restaurants are top-notch, a wonderful example being
Mission Ranch Restaurant
. One taste, and you'll understand why the idyllic restaurant has had a special place in patrons' hearts for decades. Even more amazingly, this spot had been restored by none other than Clint Eastwood. Serving classic American comfort food, Mission Ranch Restaurant sits amidst 22 acres of beautiful meadows and pastures.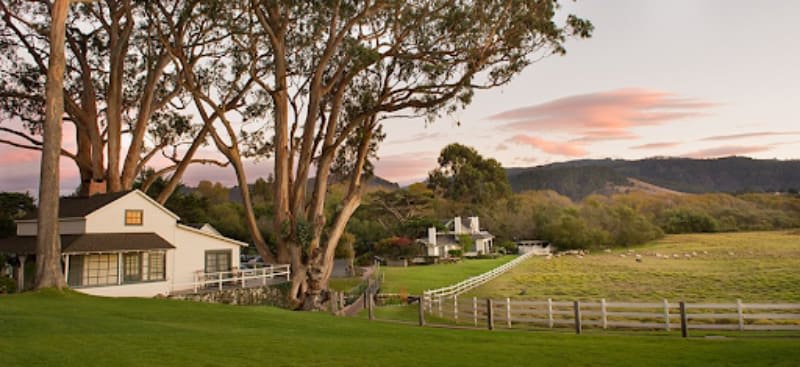 Photo credit: Mission Ranch Restaurant
The Barnyard Shopping Village also offers residents a one-of-a-kind shopping experience, featuring over 50 stores at The Barnyard Shopping Village alone! With an open-air atmosphere and mosaic paths, this shopping complex has art spaces, banquet areas, and a golfing practice course. So, if you're looking to live a luxurious seaside life with quaint country vibes, Pebble Beach is perfect for you.
Once you've decided which neighborhood suits your needs, head on over to The Oldham Group Real Estate's
website
. With their incredible knowledge of the areas they serve, The Oldham Group is sure to fulfill your every wish in search of real estate opportunities in the five amazing neighborhoods detailed above and in surrounding areas.