If you're considering placing your San Mateo home on the market, keep reading! Many sellers are lulled into a false sense of security in this hot seller's market, but you can't simply list your home as-is and get the highest return on your investment.


These are our top four simple, fast things you can do to get the absolute most return and keep your home competitive with other homes for sale in the San Mateo area. If you want top dollar for your investment, start taking notes!
Freshen the paint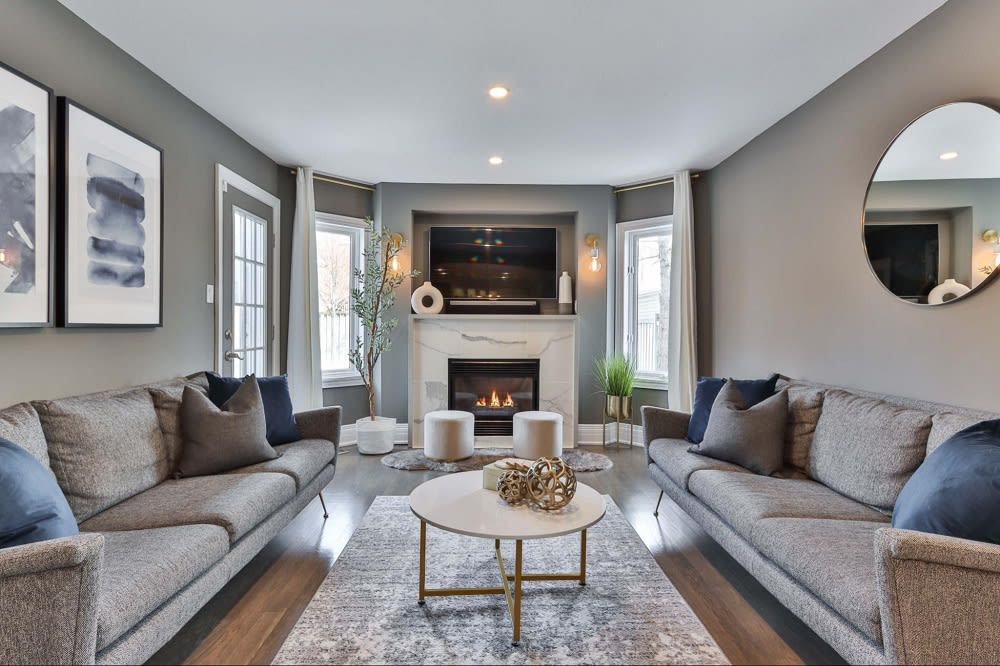 There is no easier way to get the most significant return on investment for your San Mateo real estate than simply getting
a fresh coat of paint
on your walls and trim. This is a simple and very worthwhile step!
If you take a moment to look at other homes for sale in San Mateo, you will notice most of them have neutral colors on the wall. Shades of gray, white, and beige are all standard in homes for sale. By painting your home a collection of neutral colors, you make the rooms look more spacious. Buyers also find it easier to picture themselves and their furniture in the room if they aren't distracted by bright, bold colors. While a fun accent wall is a great indoor decor tip, when trying to sell your home, you should resist the urge to imbue it with too much personality; let the space speak for itself and let your prospective buyers imagine themselves and their families making a personal mark on the space.
Up your floor game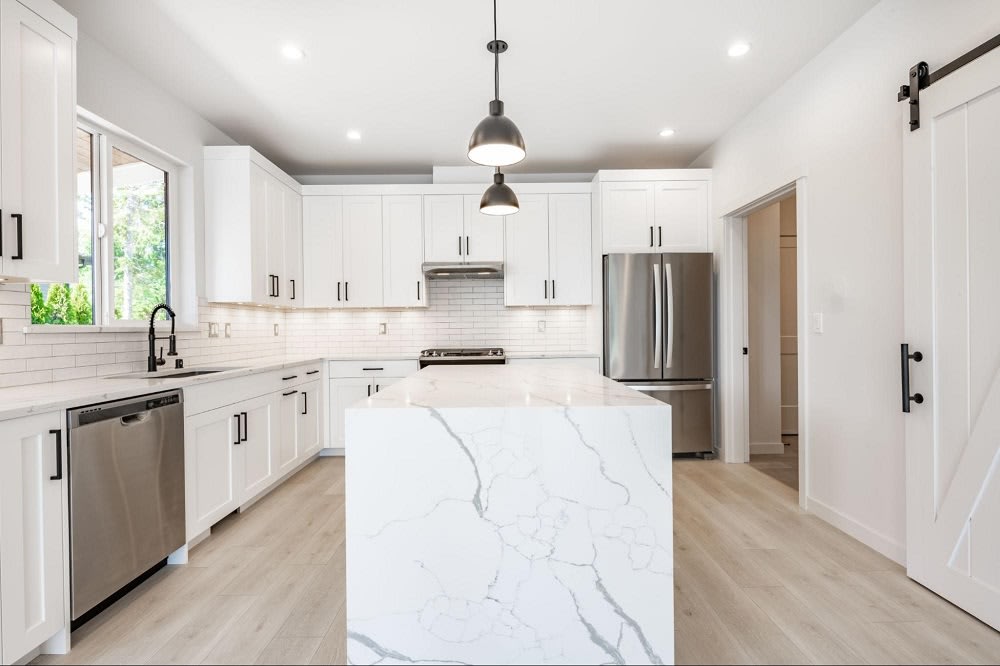 What are you walking on every single day? Most updated San Mateo real estate has hardwood flooring. So if you have carpet and are planning to list your home, you should swap the carpet out now. Generally, you should replace your carpet every 5-7 years.
If you have hardwood floors, take a long walk around your home and look at the condition. Any sections or rooms that are damaged, dull, or generally not in great shape should be refinished. This can be a lot of work, but it adds value to the final sales price. In fact, buyers may offer less if they have to refurbish themselves. The last thing you want is lackluster flooring, so take the proactive step to brighten things up.
Stage your home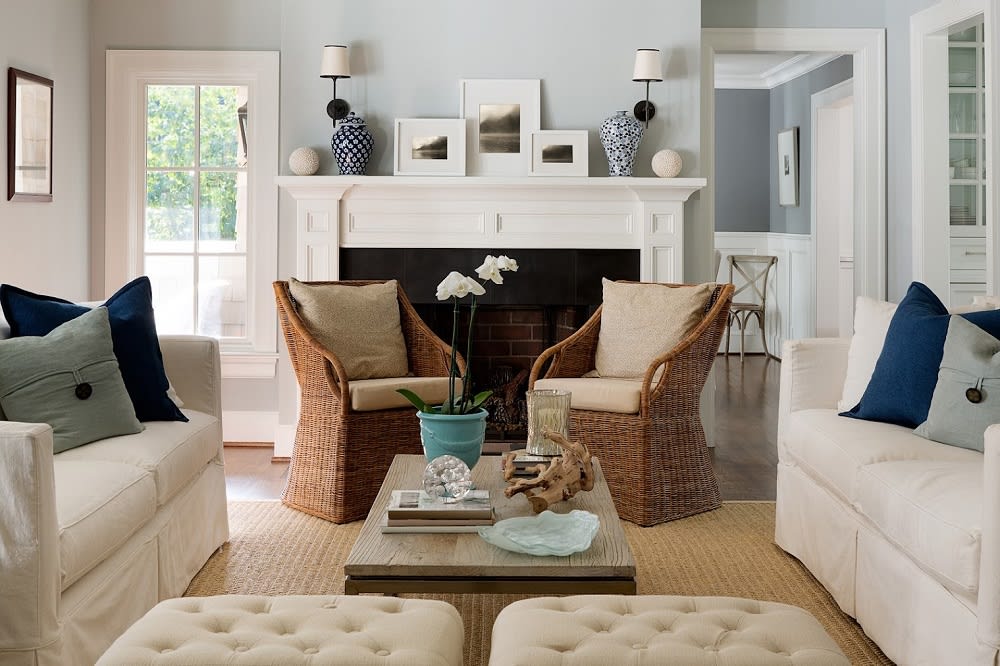 Staging your home will help it stand out among the other homes for sale in San Mateo.
Buyers want to envision themselves living in the home. Keeping your home furnished and tailored to your tastes and preferences can make the buyers feel disconnected. And simply removing family pictures and trinkets isn't enough.
A professionally staged home could attract multiple offers instantly, with your home designed for the ideal buyer. In addition, the home search starts online. Great photos will decide whether a potential buyer will make an appointment to visit. Your professional stager will decorate it tastefully and match the existing style of the home as well as possible. It's an investment, but it is worth it because the return on investment will be great!
Curb appeal matters
Some sellers treat curb appeal as something they don't have to consider. The truth is, curb appeal matters. You only get one real chance to make a first impression on a potential buyer as a seller. The first impression of your home, even before they walk through the door, can set you apart from other San Mateo real estate on the market.


There are a few easy ways to cultivate good curb appeal in your home. First, call a professional landscaper before listing to keep the lawn neat with the grass relatively short. Any flower beds should be weeded and neatly mulched.


Next, ensure your front porch or entrance is clean with minimal decorations or clutter. Power washing your walkways and porch area can give your house a facelift with minimal effort.


Finally, do a sweep of any paint you have on the exterior of your home. Touch up cracked or peeling paint on your front door. Ultimately, you want your potential buyer to know you took great care of the property throughout your homeownership.
Consider Compass Concierge Services
Compass Concierge
is a program where licensed Compass agents provide their clients a cash advance for painting, staging, and other resources to prepare their homes for sale. Using this service is a stress-free way to get your home to sell faster for a higher price.
If you don't want to invest in the above options, find companies to work with, or tackle these home improvement projects on your own, consider
The Oldham Group's
Compass Concierge service. Preparing your home for sale shouldn't be stressful — trust the agents at The Oldham Group to make your property shine and increase your home's value to sell.
Ready to list your San Mateo home for sale?
Are you ready to put your home on the market? Reach out to
The Oldham Group
today. Specializing in San Mateo and Palo Alto real estate with an eye for luxury, The Oldham Group can work with you to get top dollar for your investment. From listings to showings, negotiation, and more, The Oldman Group can make the process as easy for you as possible.
Contact
the team today to get started!