Help People
Many people in Santa Cruz County are uncertain about where their next meal will come from, and there is no better way to help the hungry than by donating excess food. Whether you have a surplus of canned goods or several servings of a prepared dish, you can gift these items to various nonprofit organizations that aid those in need. Especially within the hospitality business, 40-60% of total waste comes from food, most of which is perfectly edible.

Before you donate, there are a few things to keep in mind. Proteins are in high demand, some organizations are willing to pick up donations, and prepared foods should be contributed to one or two nonprofits with whom you've developed a rapport. One of the best ways to give back to Santa Cruz is by donating your excess foodstuffs to those who need it most.

You can also invest in your community via the Community Investment Revolving Fund. This foundation provides nonprofits and businesses with the opportunity to solve social challenges and propel economic growth. What sets this fund apart from other philanthropic ventures is the cost-effective and flexible loan structure instead of traditional donations.

Social issues addressed with the help of CIRF include housing affordability, sustainable agriculture, and economic mobility for the county's workforce. This foundation significantly impacts people's lives, from helping people put down payments on homes to aiding people in establishing organic farms. To date, CIRF has partnered with four organizations and extended over $2.5 million to generate local returns. Join the Community Investment Revolving Fund to help build a better tomorrow for the people of Santa Cruz.

Given the astounding numbers of poverty-stricken women in Santa Cruz County, contributing to the Fund for Women and Girls is also crucial. Funds gathered provide effective programs to confront economic discrepancies, increase educational opportunities, and improve the quality of life for all community members.

Statistics show that 17% of women in Santa Cruz County live in poverty, 55% of single mothers without high school degrees are in poverty, and Latinas are most at-risk not to graduate. These findings are indicative of major social issues that need to be addressed. The fund was created in 2016 and has accrued $2.5 million to boost economic growth by aiding women and girls in gaining the education and careers needed for successful futures. Ensure that the girls and women of Santa Cruz have bigger, brighter futures in store by helping the Fund for Women and Girls.



Culture and art are vital to any community and are often overlooked in Santa Cruz. Funds for Arts, History & Culture provides grants and funds to diverse organizations to continue the artistic and cultural development of Santa Cruz County. Working closely with the Arts Council Santa Cruz County, this endowed trust funds programs that support art creation, increase the sustainability and progress of arts institutions, expand rightful access to the arts, immerse new audiences in the art world, and strengthen social impact through art.

This revered trust proudly supports many incredible arts organizations, including the Watsonville Film Festival, the Santa Cruz Symphony, the Santa Cruz Museum of Art and History, and more. If you believe that art and culture are pertinent to a thriving community, please donate to the Funds for Arts, History & Culture.

You can also support the Funds for Education & Youth to advocate positive youth development and academic achievement beyond education in schools. This foundation believes that education is single-handedly the most pertinent channel to opportunity. The fund aims to level the educational playing field through substantial donations to the Santa Cruz County College Commitment's vital work to improve math skills via better instruction, after-school programs, early childhood education, and push to stop the summer learning slip. Donate to this noteworthy cause to ensure children receive the schooling and programs necessary to develop successful futures where their dreams become a reality.
Aid Animals
The Santa Cruz County Animal Shelter Foundation raises donations to support the Santa Cruz Animal Shelter and its efforts. The shelter is the primary institution safeguarding and improving the lives of domestic animals in Santa Cruz. In addition, the shelter provides much-needed aid and care to abused animals, strays, surrenders, and even acquires guardianship of abandoned and mistreated farm animals. Shelter workers are angels on earth, focusing on providing vital care and crisis intervention to the neediest creatures.

Unfortunately, the shelter doesn't have fundraising staff or the means to conduct fundraising events, so this is where the foundation steps in to help. The shelter depends on charitable donations for key initiatives, including spay/neuter clinics, rabies vaccinations, licensing, housing, and more. Help the Santa Cruz County Animal Shelter Foundation fill in the gaps to ensure the shelter can carry on necessary programs, expand preventative outreach, and continue to provide the animals with the best care possible.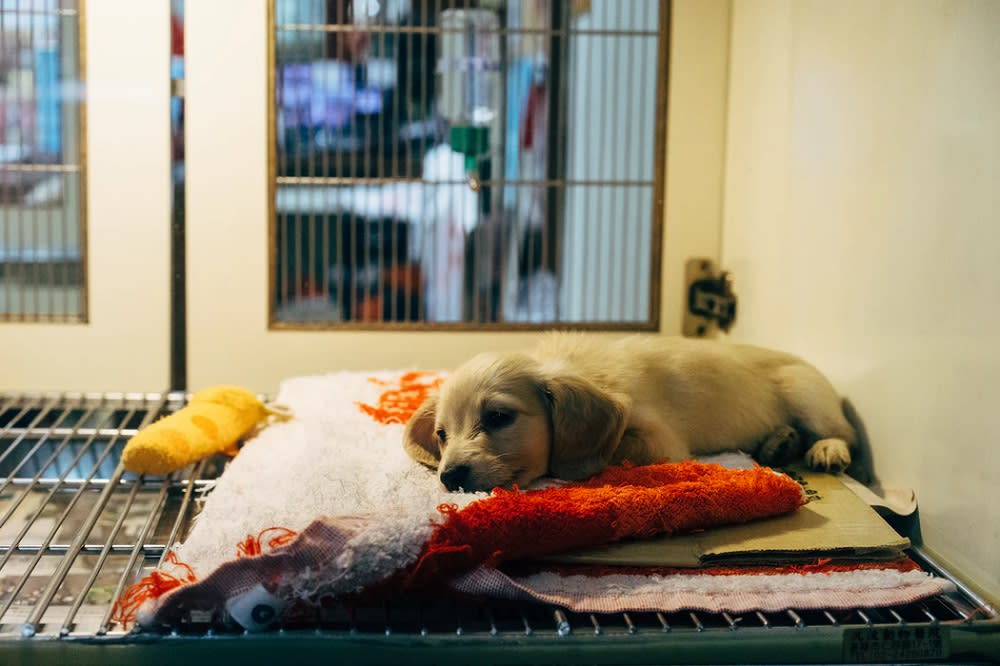 There are also various ways to give back to Santa Cruz SPCA, whose mission is "changing lives one paw at a time." Santa Cruz SPCA offers several programs to educate youth and adults about animal welfare issues to avoid pet overpopulation, neglect, abuse, homelessness, and more. One of the heart-warming programs is the Peaceful Paws Comfort Canines (PPCC) that brings four-legged friends to comfort and cuddle with people in hospitals, assisted living facilities, hospice centers, and senior communities.

Another exceptional program is Heather's Pet Food Pantry which distributes over 10,000 pounds of dog and cat food annually to senior citizens and Santa Cruz pet owners having difficulty affording their beloved pet's food. Through charitable donations, donating a vehicle, donating used items, fostering an animal, and more, you can aid the Santa Cruz SPCA's critical work.

Animal Shelter Relief Rescue (ASR) is an entirely volunteer-run nonprofit animal rescue. They aim to reduce instances of euthanasia by relieving overwhelmed animal shelters. Founder Amy Strickland began her mission in 2008, along with two former co-workers from the Santa Cruz County Animal Shelter. This incredible organization is the only one of its kind in the county, focusing on cats and special needs animals.

What sets ASR apart from other rescues is their placement of needy animals in foster homes until they find a permanent residence. After rescuing 150 animals in just their first year, they saved a total of 1556 kitties from certain death eight years later in 2016. The ASR depends on you and other donors to save animals by providing money for food, medical expenses, and more. If you have a soft spot for cats and would love to save many from a devastating fate, donate to the Animal Shelter Relief Rescue.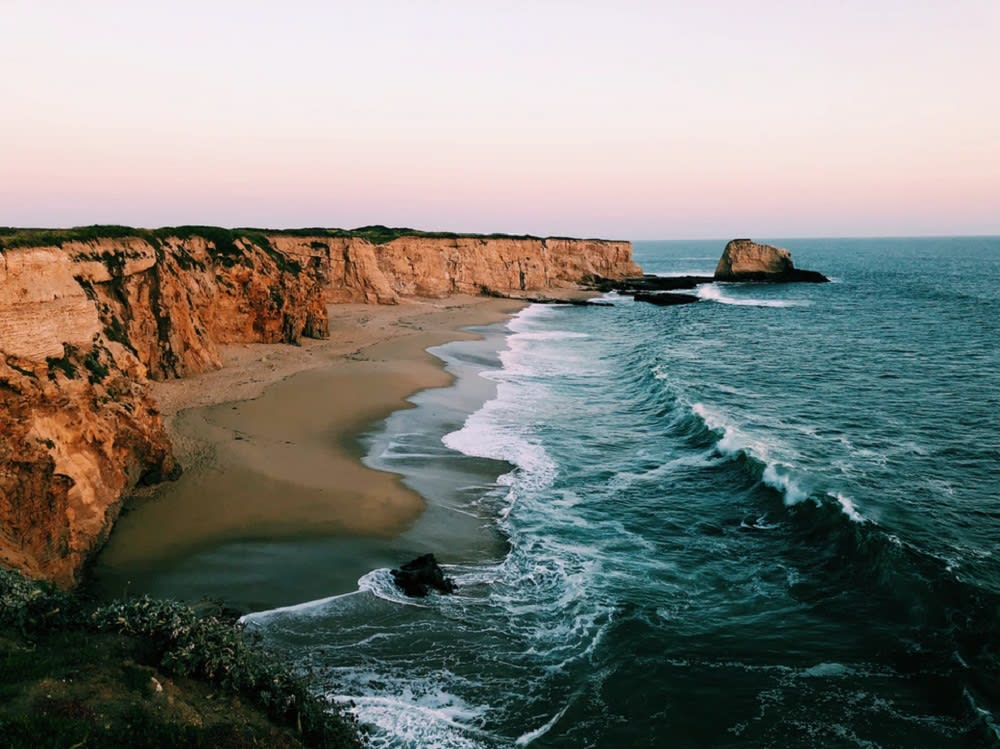 Social & Environmental Efforts
Friends of Santa Cruz State Parks is passionate about conserving the natural beauty of various parks and beaches, so they remain open and accessible to Santa Cruz inhabitants. Through community collaboration and an innovative partnership with California State Parks, Friends has provided millions of dollars worth of funds for educational programs, capital projects, and visitor services since 1976. This fantastic organization funds various year-round interpretive events in state parks and beaches, including guided hikes, history talks, campfires, Junior Rangers, and more.

You can also help out by volunteering at local state parks. The Advocates for the Forest of Nisene Marks meet on the third Sunday of each month to clear vegetation trails, clear ditches of debris, and cut through any fallen trees blocking pathways. If you prefer something less hands-on, opt to make a general or monthly donation, become a business member, or make a park leadership gift. With your help, you, your family, and future generations will revel in the beauty of Santa Cruz beaches and parks for many years to come.

It's Our Home is dedicated to creating a cleaner, safer, more socially just, and sustainable Santa Cruz community. With close community involvement, they are chipping away at issues regarding environmental sustainability and social integrity. There are many ways in which you can support this institution's efforts. It's Our Home works with various local organizations, including The Romero Institute, Healthy Climate Alliance, Santa Cruz Indivisible, ACLU of Santa Cruz, GLBT Alliance, and many more humanitarian assemblies.

You can get involved by volunteering for one of these exceptional organizations. It's Our Home will guide you along the way through free and low-cost online courses, books, articles, and in-person training to help you be the most effective change-maker imaginable. By working with It's Our Home, you can help envision and create a world where everyone has a voice and access to clean air, water, food, and energy.

Are you a philanthropist who is ready to find the luxury Santa Cruz real estate you've been envisioning? Contact The Oldham Group to assist you in your search. Andrew and Jennifer Oldham, along with their team of professionals, will indeed guide you through an optimal real estate transaction.
*Header image courtesy of TimeOut.com